Jewish Community
---
The creation of Ghetto in Białystok, • Testimony • The treasure from Ghetto - BIAŁYSTOK, FABRYCZNA 27 • People of Białystok descent in Israel • WEBSITE BIALISTOCK • The last Chief Rabbi in Białystok • The last Rabbi in Zabłudów • Jewish scouting • Those who helped the Jews • Talmud Torah school • Nowik's Palace • Cytrons' Palace • DR LUDOVICO ZAMENHOF • Zinaida Chwoles's Gymnasiums * WARSZAWSKA 50
The creation of Ghetto in Białystok
1943
The inhabitants of ghetto felt that it would be liquidated soon.
People gathered different things in their houses to defend themselves, e.g.: Molotov cocktails, hydrochloric acid.
5th-12th February 1943. First deportation from the ghetto to death camps was the background for actions of the first ghetto hero. It was Icchak Malmed. When SS officers entered his house on Kupiecka street, Malmed threw hydrochloric acid at one of them and blinded him. The attacked officer fired - he killed his companion and wounded three other people. Because of that situation Friedel, the chief of Gestapo, gave an order to execute 100 Jews by firing squad, and the execution took place next to the synagogue at Nowe Miasto. Icchak Malmed escaped but when he heard about the execution he handed himself over to Germans who later hanged him.
About 10,000 people were taken to death camps and 2,000 were killed during the attacks in ghetto in February.
The resistance movement began preparations for an uprising. Two leaders emerged from the ghetto: Mordechaj Tenenbaum-Tamarof who told people to fight with the enemy and Daniel Moszkowicz who thought that people should run from ghetto and join guerrillas to fight with the enemy. After the Warsaw Ghetto Uprising it was decided to engage in armed fights with the enemy. It was necessary to gather as many weapons as possible. Two members of the resistance movement: Chajka Grossman (Halina Woroneż) and Chasia Bielecka (Halina Stasiak) smuggled a light automatic rifle from Grodno; it happened thanks to help of Grimm, a German rail man. Some weapons were delivered to guerrillas, and the rest were taken straight to the ghetto.
The weapons were acquired thanks to assaults on Germans and SS officers from Ukraine. Sometimes German soldiers turned a blind eye on thefts - thus it was possible to steal weapons from factories and ammunition depots.
There were also assaults on mechanical workshops next to Kraszewski street because these were places where damaged weapons were repaired. Rabin Levin, Natan Goldstein, Wolf Wołkowski and Halki Różycka took part in this assault. They managed to get 18 rifles and 6 revolvers. In the middle of June 1943, the Gestapo arsenal on Sienkiewicza 15 street was robbed. . Thanks to this robbery the resistance movement acquired 30 rifles. The most important people in obtaining weapons were Chajka Grossman, Chasia Bielicka and Ania Rudy.
About 1200-1400 people registered as ready to fight; 300-400 had previously gone through military training.
During the night of the 15/16th August 1943 the following announcements appeared: "All inhabitants of the ghetto in Białystok have to appear in front of Judenrat building on 16th of September, ready to work in Germany. Those who will not submit to this order will be punished severely, capital punishment is not excluded."
Having read this announcement Daniel Moszkowicz published the following appeal:
"Brothers Jews, You need to know that all the people recruited to work are sent to a certain death. You need to know that they send us to Treblinka to kill us with the use of gas and to burn us in a crematorium...
Do not go voluntarily to your death but fight for your life with knives, axes, crowbars...
The Enemy must pay for the blood he shed... "
The Moszkowicz's appeal was greeted with enthusiasm. Bigger hit squads of 20 people, and smaller squads with 3-4 people were created. The leaders of bigger squads were: Lejb Mandelbaum Mietek Jakubowicz, Kawe Jaszka, Aharon Oskala, Jose Lichtensztejn and others.
Firstly, people began to torch the factories working for the German army.
On 16th August 1943, about 10 o'clock, according to the Gestapo order some of the inhabitants began walking in the direction of Kupiecka, Jurowiecka and Fabryczna streets; they tried to have faith, despite the fact they knew what this order meant.
On the 16 August, exactly at 10 o'clock in the morning, 3 or 4 tanks entered the ghetto, and SS officers and police officers from Ukraine were hiding behind them. The guerrillas started firing.
At the same moment most of the German factories were burning. First clash with Germans finished successfully after 2 hours. One of the tanks, being hit with Molotov cocktail, burst into flames.
The main headquarters of insurgents were hidden in the bunker next to Chmielna 7 street. The entrance was hidden in the well and the exit was hidden outside the ghetto.
Very small amounts of ammunition had to be saved - each and every bullet and grenade was equally important. The guerrillas could not help the insurgents as it was impossible to enter the ghetto.
The insurgents hiding in the bunker decided to run away and hide in the forest.
Fights with Germans were continued. The insurgents decided to separate into smaller groups. Their only weapons were Molotov cocktails and home-made grenades. Daniel Moszkowicz and Mordechaj Tenenbaum left the bunker and joined the fights. The details about the course of fights and the circumstances of deaths of these two heroes remain unknown.
The insurgents hiding in bunkers did not want to leave them. Ukrainian SS officers have thrown inside 10 grenades to make the fighters surrender.
The insurgents fought from the morning to 3 o'clock in the afternoon when Germans captured the bunker and forced about 70 people to leave it. The leaders and fighters previously hiding in the bunker were executed by the firing squad immediately after their surrender. They were buried on a graveyard next to Żabia street.
The top leaders died but the uprising lasted. People fought during the nights. Four weeks after the uprising began most of the Jews were taken to death camps.
There were still about 400-500 people in the ghetto, aged 17-25, hiding in bunkers and abandoned apartments. They waited for the perfect moment to run from the ghetto.
The ghetto was reduced in size. Only the "Small Ghetto" and about 800 specialists who worked for Germans remained. It turned out later that the Small Ghetto was a perfect place for an escape in the direction of a forest. Boys and girls, while transporting the goods, were walking behind the carts and having left the ghetto behind they had a perfect opportunity to run and hide in the forest. During the 4 weeks when the Small Ghetto existed about 250 people managed to run and hide in the forest. After the liquidation of the Small Ghetto, the remaining people were transported to Majdanek.
In the middle of September 1943 Jews from the Small Ghetto were taken away. Most of the young people were determined to jump out of the moving train. Most of the transport headed towards Treblinka, some of them were directed to Oświęcim and Majdanek.
Those who decided to jump out died immediately, as they were killed by Ukrainian SS officers. Those who managed to survive went straight to guerrillas, to forests, or were hidden by villagers. Among those who managed to survive was Sam Solosz, a long-standing President of Białystok Centre in New York. He was 12 years old then. Firstly he was hiding in the forest, later he was hidden by villagers.
In the middle of 1943 the Small Ghetto was liquidated.
Winter 1944 - just a handful of Jews remained in the ghetto. One of the fighters, Chajka Grosman, and her sister Miriam decided to go outside the ghetto. The insurgent Kwater was hiding in the chimney until Pesach Festival in 1944 when he decided to get out from the ghetto and ran to the forest.
In February 1944 Germans managed to find the bunker next to Jurowiecka 15 street. The whole family was taken away to concentration camp Stutthof near Gdańsk. Only Pesia Tamin and her sister-in-law Berta Fuks survived.
The Second World War brought a horrible destruction, the most devastating in the history of mankind. 1939-1945 were the most cruel years for our nation. One third of our nation was eliminated, 6 million Jews died just because they were Jews, 1.5 million Jewish children among them; hundreds of cities and towns were destroyed, together with spiritual and material treasures.
The population of Białystok was estimated at 100 thousands inhabitants, half of which were Jews.
On the basis of accounts given by my wonderful friends: Ewa Kracowski, dr Tobias Citron, Josef Markowski, Szamaj and Chana Kizelsztejn, Chasia Bielecka - Borsztejn, Bronia Klibański, Chajka Grossman, Avi Rifkind Sam Solosz.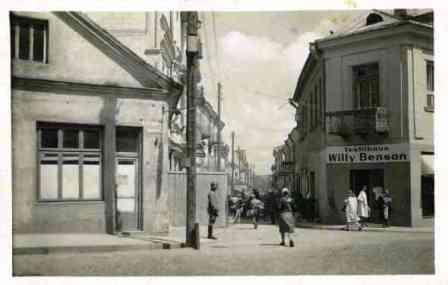 Białystok- Gate to the Ghetto, Property of the Photograph - Jan MURAWIEJSKI
---
Testimony May 2009
I was born in Białystok and I am a
descendant of Bialystokers generation.
Despite my life in Israel,
the most of my life, I feel a
strong bond with the city of my birth.
I will tell about some fragments of my personal experiences and about what I saw - only pure facts, no historical comments. My ordeal began on the 27th of June. Hitler's army entered Białystok and about 2000 Jews were burned in a synagogue, among whom was my father, doctor Samuel Kracowski. In the same time Jewish city centre in Białystok was also burned, starting from the synagogue on Kilińskiego street, so the house in front of the town council, in which I lived, was burned.
The next stage was the ghetto. I will not repeat the stories about misfortune, poverty, suffering and humiliation of people with yellow stars, as they were the subject of many stories. In this inhumane conditions, among constant fear and many victims, there were youth organizations led by many parties such as communists, and Zionists like: Szomer hacair, Dror, Bejart, Bund. Everything worked in secret. They had radios (though it was forbidden in ghetto), a broadcasting station, and they printed leaflets. In the first stage there were mainly political discussions conducted but the conditions influenced the activities taken. In the underground of ghetto there were primitive grenades made, along with Molotov cocktails filled with hydrochloric acid. People began to smuggle weapons to the ghetto from many different sources. It was obvious that sometimes smugglers were caught and killed. I worked in a factory in the ghetto, in which we sewed uniforms for Wermacht soldiers. The leaders of Judenrat believed naively that this work will provide them with normal life.
That is why voluntary workshops and factories operated in the ghetto area during the most terrifying period. On the 6th of February the first stage of annihilation began - about 13 thousands Jews were taken away to Treblinka. Most of ghettos in nearby towns and villages (in Grodno or Lida) were liquidated during this period. Not many refugees managed to enter Białystok. That is why the number of Jews in the ghetto increased up to 40 thousands legally registered. The news about the creation and then the liquidation of the Warsaw Ghetto arrived:
It was obvious that we will not be omitted during the liquidation.
Surprisingly, the party political discussions ceased to exist. All parties decided to unite to act together.
Their main aim was to prepare a self-defence strategy - to prepare an uprising against SS forces, in order to die with dignity in fight, and not in gas chambers.
The second aim was to prepare armed guerrillas in the forests near Supraśl. The most experienced young men were selected to get to these forests. And here were the first victims. The first group of partisans left in January 1943. Next groups went in February, straight after the first action. They operated in the forests near Supraśl. The most experienced young men were selected to get to these forests. And here were the first victims. The first group of partisans left in January 1943. Next groups went in February, straight after the first action. They operated in the forests: Izoba, Bydzyń near Supraśl and in the forests near Knyszyn. I knew about secret organizations and I looked for the way to contact with them. They allowed me to join their ranks after the first action. Due to secrecy measures I had contact with three liaisons only. My job was to steal parts of uniforms from the factory, and give them to partisans. It was extremely dangerous. I was just a small pawn in the hands of the organization, but they trained me for a future fight in the final action. This horrible day came soon. It was a beautiful moonlit night on 16th August 1943. In the morning announcements were already put on the walls of the ghetto, informing the inhabitants about the transportation to Lubelszczyzna, reputedly to work there. The ghetto was surrounded by the army. At 6 o'clock my liaison, Mosze Lew, came for me and told me to go to the most important self-defence point next to Smolna street. I told my mother that we will run away from the ghetto. My mother did not oppose, she only said "Save yourself, I cannot help you." My little brother cried. It was the last time I saw them. They died in Treblinka, Oświęcim or Majdanek. I never managed to learn the details about the place of their death. I appeared next to Smolna street. There were more than 100 young people and an additional small group nearby, waiting on Chmielna street. Many of them had weapons: rifles, revolvers, and one light automatic rifle. Next to us were boxes with home-made grenades, axes, hammers, knives, and so called Molotov cocktails...
The plan was to burn the fence next to Smolna, as it could enable us to run to the Aryan side. The fence burned down. There was a German tank and military police behind it. Nobody managed to run. We were close to the gate at Jurowiecka street, where was the main assembly point for ghetto inhabitants. There was a small group of children standing next to the gate - little boys standing in a row next to Smolna, waiting to inform us that Nazi torturers arrived at the ghetto. At 9 o'clock an open Willis drove through the gate with an officer and a few military police officers. There were trucks with soldiers behind them. All of a sudden a small boy threw a bulb with hydrochloric acid at officer's face, managing to wound and blind him. Germans began to shoot at innocent crowds gathered next to the gate and next to Ciepła street. The boy got killed immediately. I saw his little body carried by Jews to the ghetto hospital. I heard it was a 13-year-old boy. I did not know his name. In Israel, during the annual commemoration of the mass murder of Jews, a film was shown in which I was telling the above-mentioned story. Next day an Israeli journalist created a touching article - a fantasy about the life of this boy in Israel, as he miraculously survived. I have got this article in English.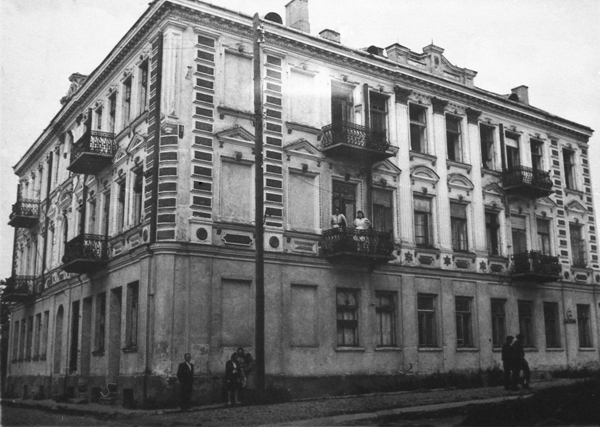 Armed German units arrived at Smolna street and then at Chmielna street. An incredible shooting began on both sides. Almost all partisans were killed during this bloody and unequal fight, however, there were killed and wounded among Germans too. This fact is documented in the archive materials sent from Germany to Yad Vashem after 30 years. Reports prepared by colonel Globocnik, a person responsible for a liquidation of the ghetto in Białystok, tell us about one hundred Germans killed and many more wounded. The same number is repeated in Friedel's testimony - he was a Gauleiter in the ghetto, after the WW2 tried in Poland and sentenced to death. Friedel described the uprising in Białystok's ghetto as a barbarian act against the great Reich, which resulted in two-week fights and many victims among Germans. Fights at Smolna and Chmielna streets lasted for many hours. A small group of partisans was executed at Nowogródzka street in the gardens owned by engineer Baracz , who was the chairman of Judenrat. This was the moment when the Ukrainian units entered the ghetto. Thanks to a commotion my liaison Mosze and his friend Eli got me out of the line of people sentenced to death. We ran through fences and backyards on Fabryczna 9 street. There, in the attic of a high tenement, were two primitive shelters with some holes in the wall, so that we were able to see Fabryczna street. German guards were looking for people hiding in abandoned houses. There were three more big shelters in this tenement in which people were still hiding. Unfortunately, these three shelters were discovered by Germans, and the people were sent to Oświęcim. However, these two primitive shelters remained unknown to Germans, at least for a while. During the night we scouted the area and looked for food in abandoned flats, but it was getting more difficult to find. My liaisons, Mosze and Eli, had contact with partisans who, during the night, torched factories and workshops in the ghetto and tried to burn the textile factory next to the ghetto. These partisans were also killing military police officers. Unfortunately, Germans managed to find the shelter, together with 70 insurgents inside. They were executed immediately. Their corpses were exhumed after the war and moved to ghetto graveyard at Żabia street, and an obelisk was erected there. In 1967, in accordance with the order made by Gomułka, the obelisk was removed and the ghetto graveyard was demolished. Thanks to efforts of Chajka Grossman and other members of Israeli Parliament, after the liquidation of Soviet's party in Poland, in 1993, which was the 50th anniversary of the ghetto annihilation, the obelisk was found and placed at Żabia street.
Two leaders of the uprising: Mordechaj Tenenbaum and Daniel Mowszowicz committed suicide before the shelter with 70 people inside was detected. During one of our departure from the shelter we were heard by the German patrol and Mosze was hit by a dumdum bullet. I stayed in the shelter with Eli and Jay who came from a second big shelter, in which there were still eleven people, and joined us.
Our stay in the shelter is an incredible epic poem in many volumes. Impossible to tell about. But the memory of one situation haunts me for 65 years. It was the second day of the liquidation. I saw, through the hole in the wall, about one hundred children from 3 to 7 years old, they were on Fabryczna street, walking with small bundles, and two female class tutors next to them. There were two armed military police officers on both sides of this column. It was an orphanage. Children did not cry. They went peacefully to the carriages, without any clue what is going to happen to them. This scene remained in my heart and in my memory. So many years have passed. I understand and agree that contemporary Germany is different and new generations should not feel responsible for crimes committed by their ancestors, but I see this children's faces in front of my eyes and I am full of hatred.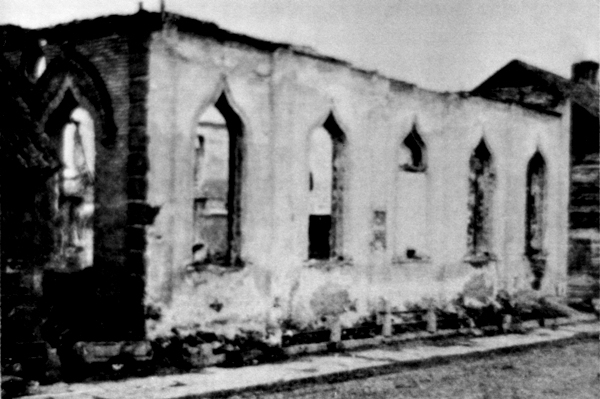 After two horrible months in the shelter, the three of us managed to leave the ghetto where Germans patrolled the area and Polish workers cleaned up the Jewish apartments. The contents of these apartments were sent to Germany. Eli knew the way to the forests near Supraśl and to partisan camps. We went round in circles for six days because Germans found partisans camps. There were many victims and the camps moved around from one place to another. Our history in the armed guerrilla is a sensational and long story. Around 65% of Jewish partisans got killed during our actions, assaults and manhunts. In the spring of 1944 Soviet partisans and few young villagers joined us. There were more weapons, more actions and more victims. At the end of July 1994 we entered the burning, demolished Białystok, together with a Soviet army which was liberating it. At this time Białystok was a graveyard for me. Each and every stone reminded me of my close friends and my lost world. I could not stay there. I survived the war as the only person from my whole family. I felt very lonely and unhappy. It was a sad and difficult time for me. I was supposed to start a new life, to mobilize my spiritual strengths, in order to remain a normal person and to believe in human soul. Youth will conquer everything. I worked very hard, but I studied too, remembering the necessity of education instilled by my parents. Thanks to a repatriation right I came back to Poland to Łódź, together with my husband and daughter. I finished studies with a master's degree and I worked in a school. In 1961 we decided to emigrate to Israel. These years were the years of hard work, economic difficulties, constant wars and victims. We overcame many problems. We are in our homeland, in a beautifully technologically- and economically-developed country. A country which is truly democratic, in which we managed to raise new generations, our grandchildren and great-grandchildren, who are free and proud citizens of Israel, conscious of a horrible history of their ancestors and with a sentimental attachment to their home city Białystok.
There are still many history forgers - pseudohistorians, who claim that there was no mass murder of Jews. There are also people who claim that there was no uprising in the ghetto in Białystok. It is a terrible harm to those who fought to die with dignity. The uprising in the ghetto in Białystok was the second in size, compared with the Warsaw Ghetto Uprising. Not many people survived the Warsaw Ghetto Uprising, but still some witnesses of this events survived. I met only one person from the battlefield at Smolna street: it was Mietek Ionisz who died in Israel. Eli, who survived the uprising and guerrilla fights, was called up by Soviet army and died in fights in Berlin. That is why I feel obliged to tell everybody what I experienced and what I saw.
The main aim of my account is to immortalize the real events and hopeless but heroic fights in the Białystok ghetto uprising, so the memory about those who paid with their life for freedom will remain intact for future generations.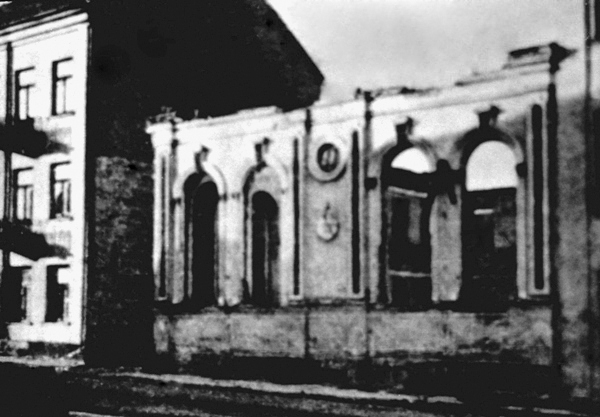 ---
Dariusz Stankiewicz
BIAŁYSTOK, FABRYCZNA 27
---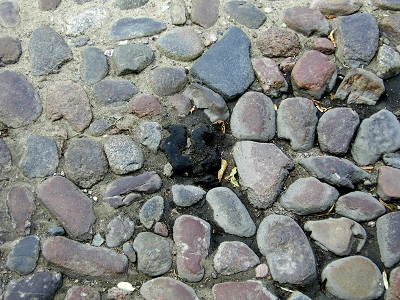 People of Białystok descent in Israel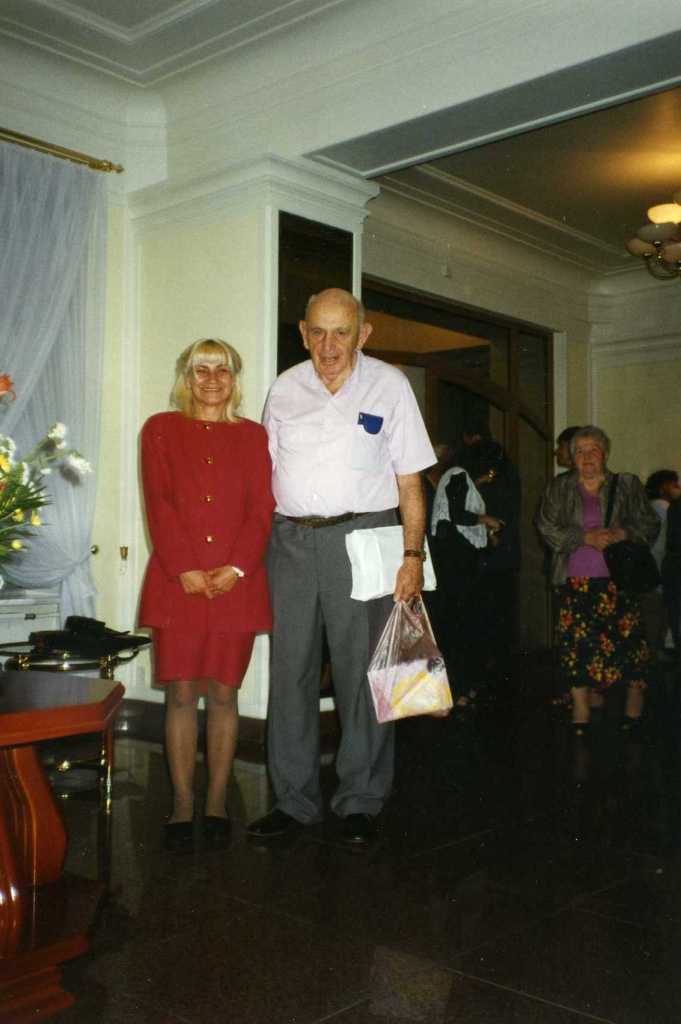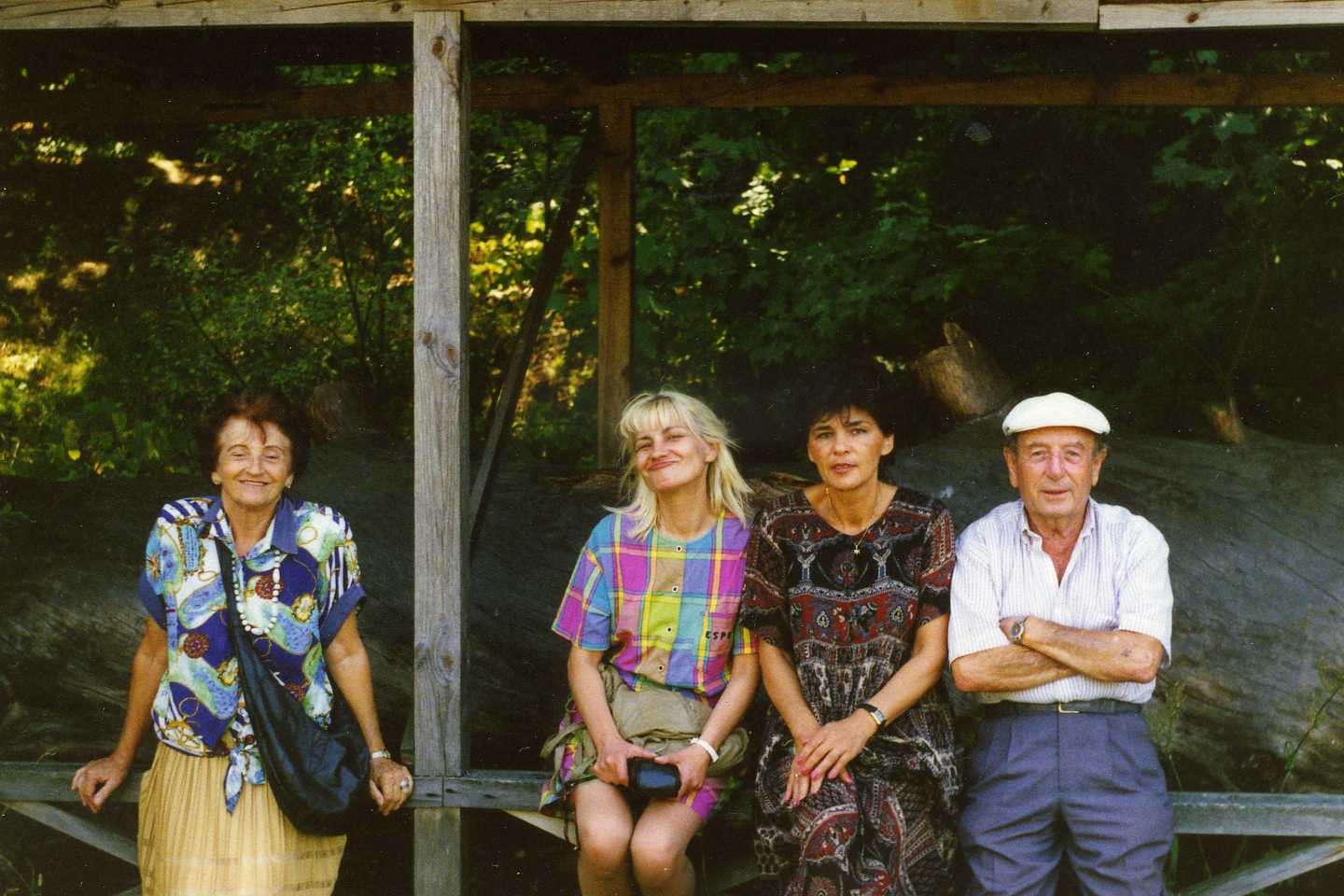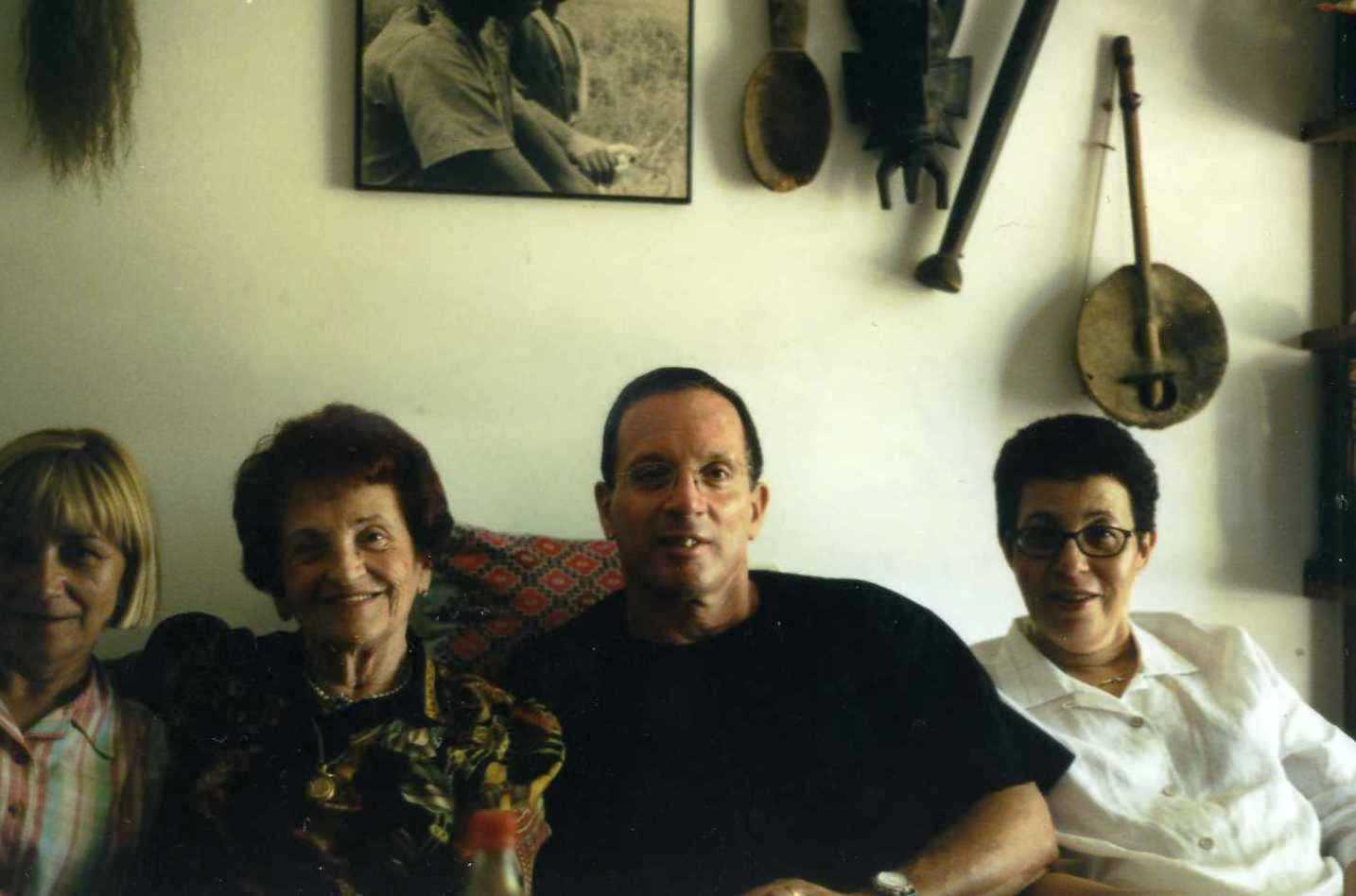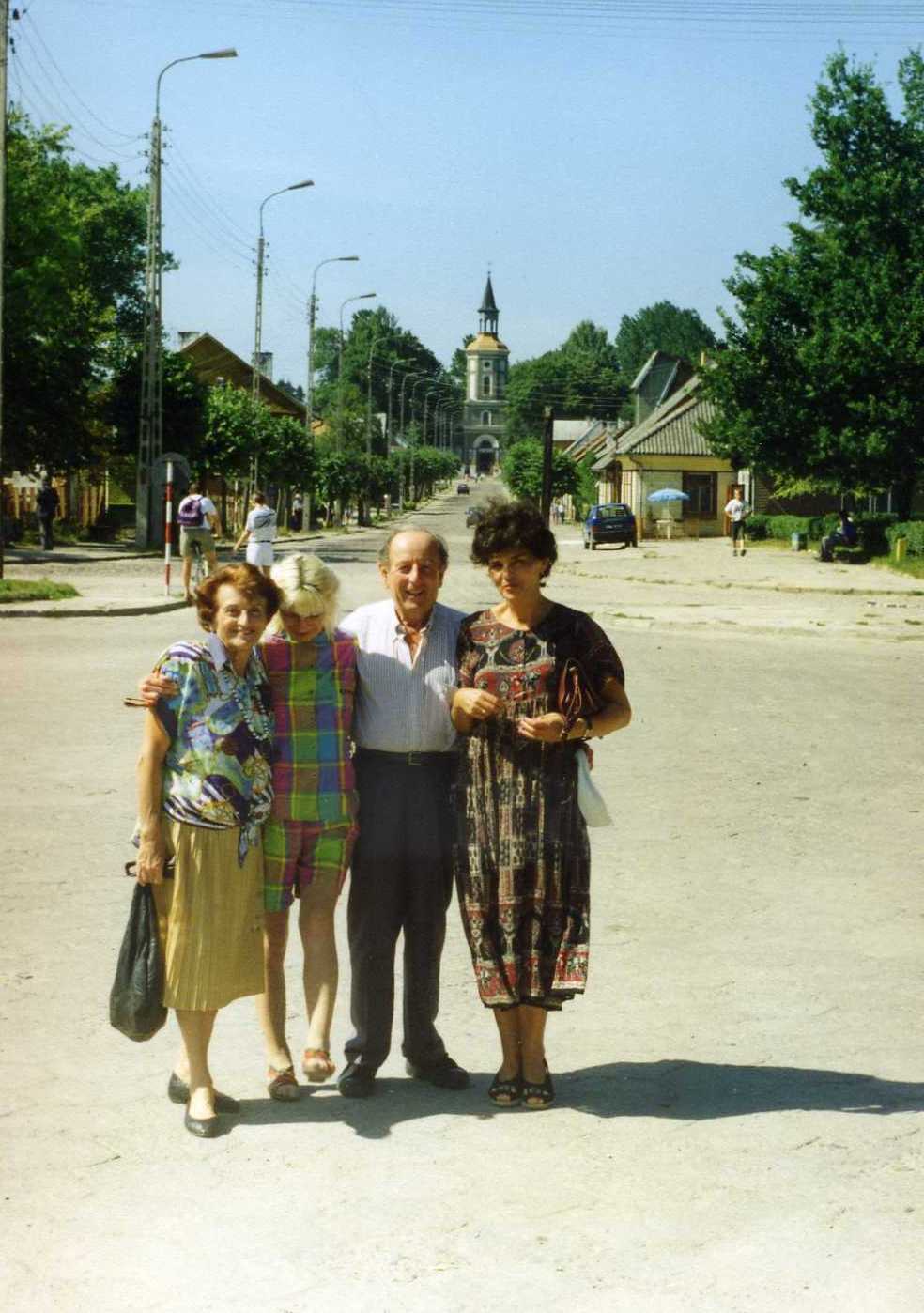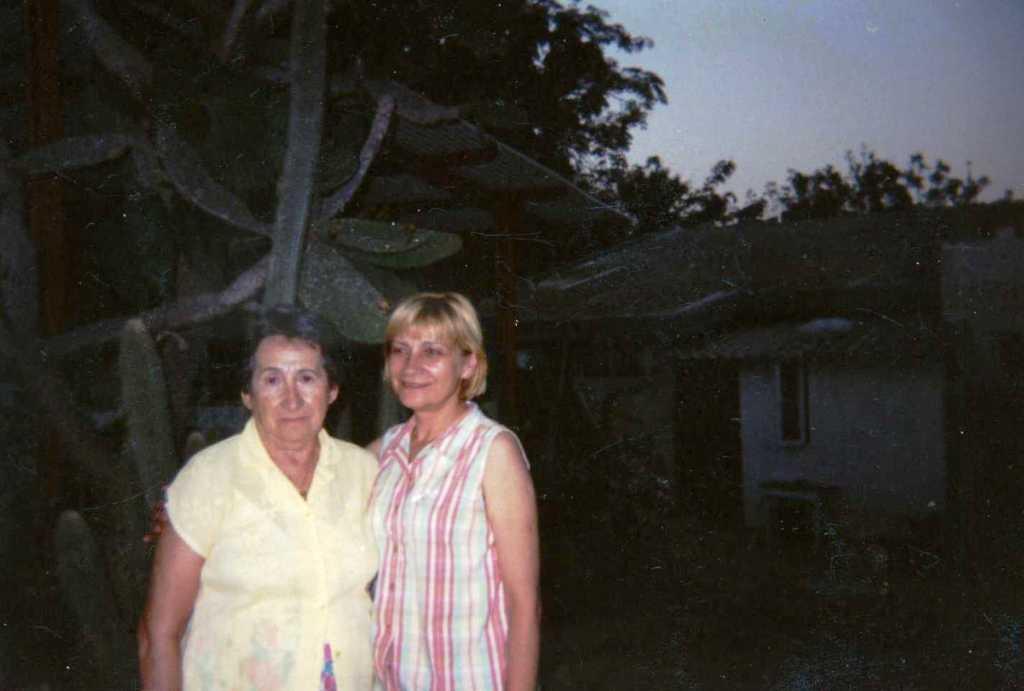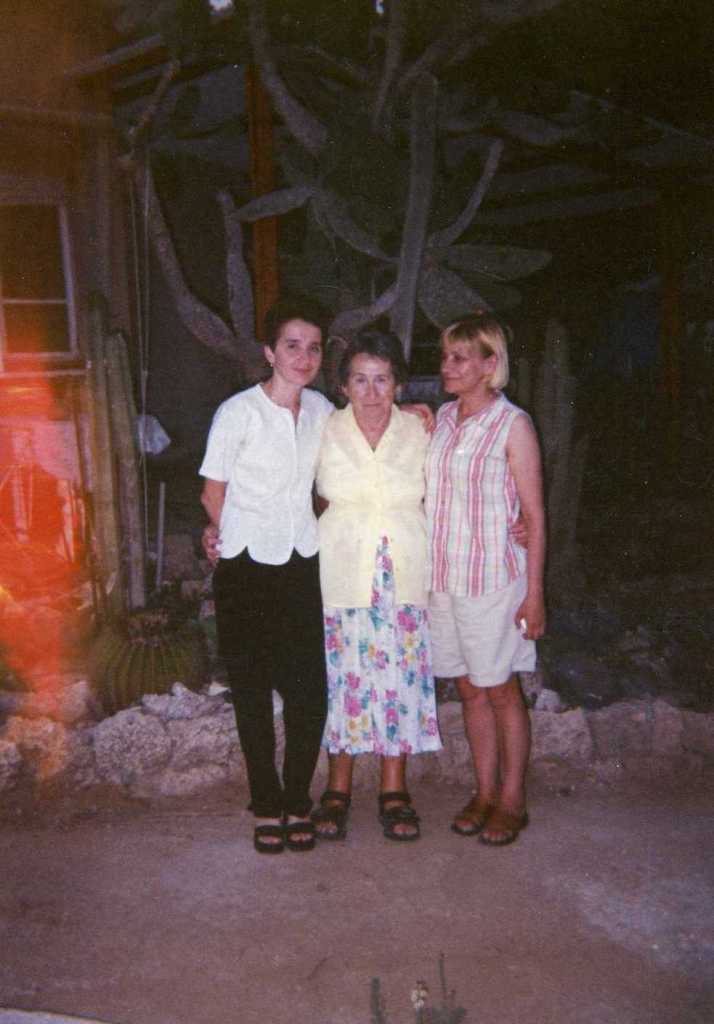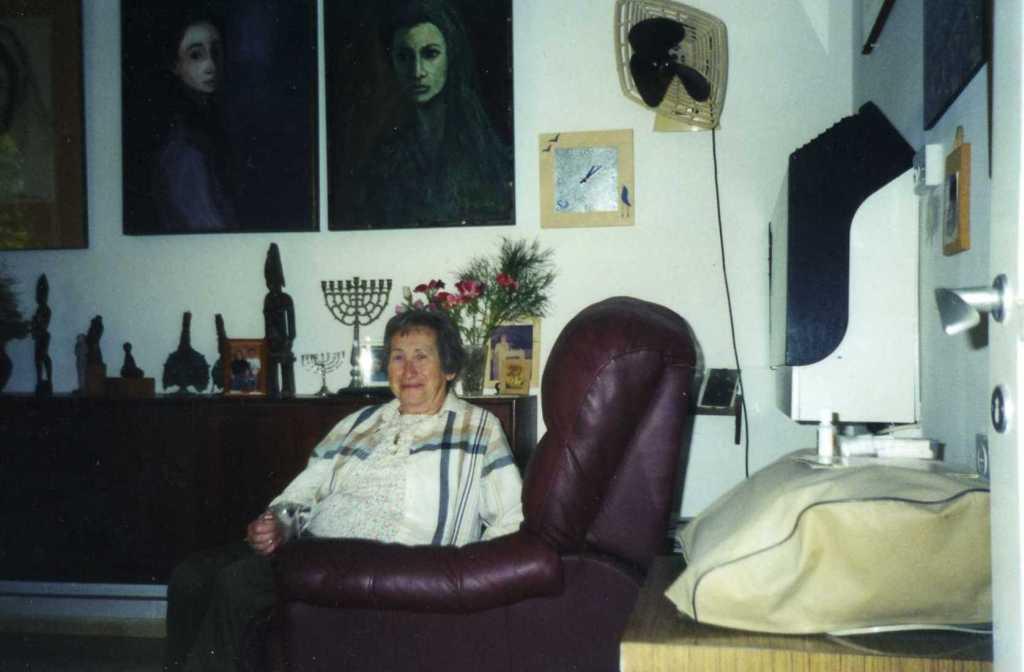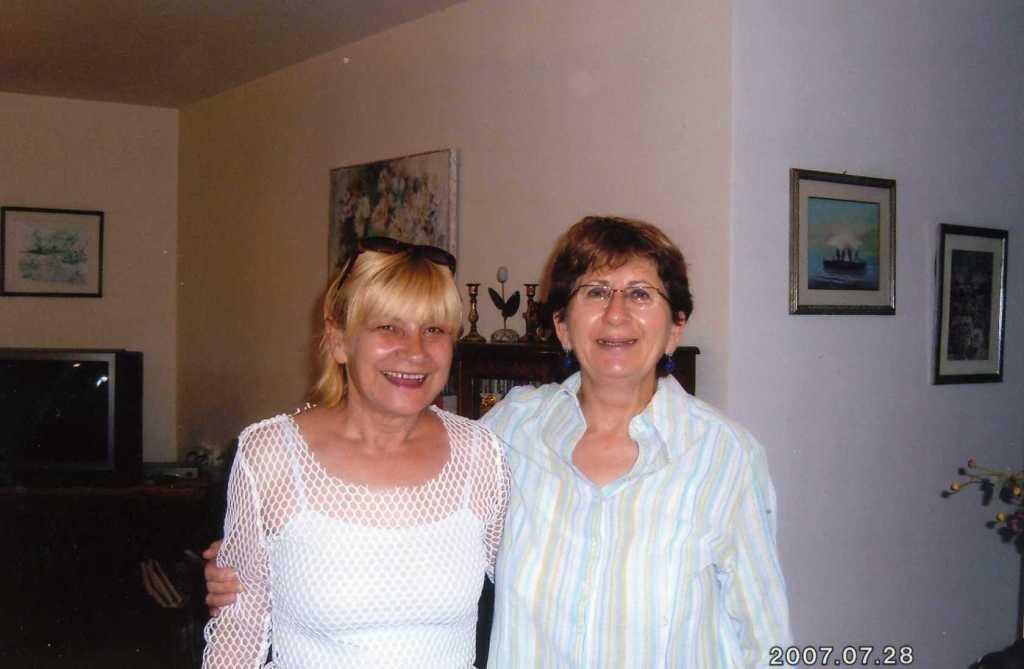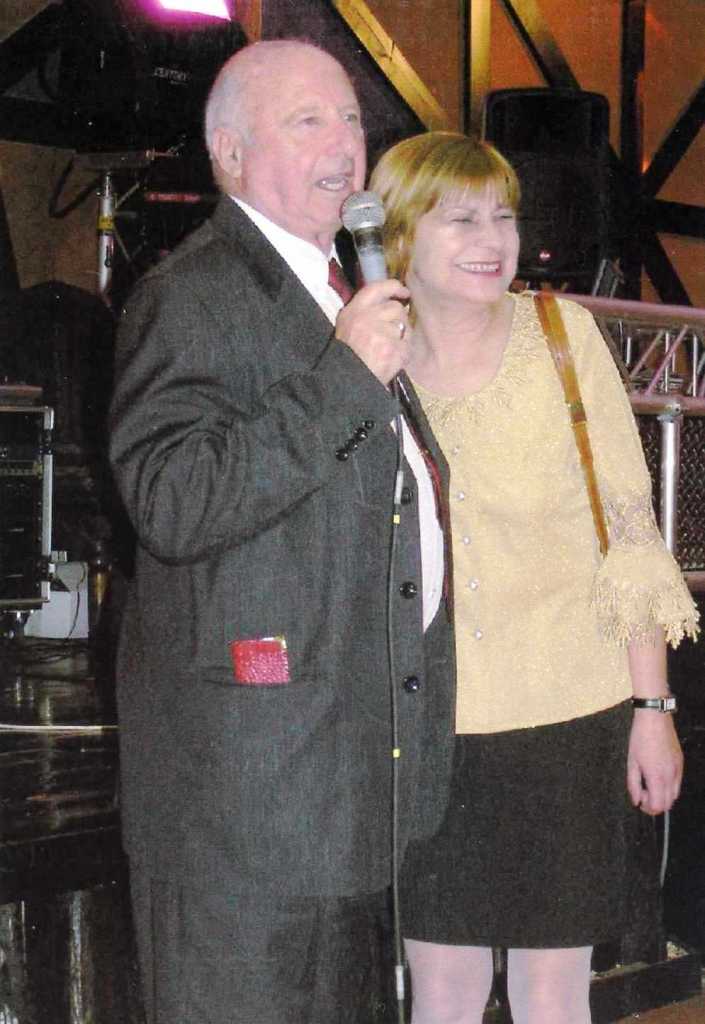 ---
----------------------------------
Dear Lucy,
I was very pleased to see the Website Bialistock. I estimate very much all your efforts to deepen the memory of the wonderful Jewish community which was totally exterminated . In this respect the website is very important means of communication to the remaining Jews of Bialistock living all over the world and also to the population in Poland and Bialistock..
Especially I am grateful to you, that you honor the memory of the combat resistance fighters who fall a heroic death during the uprising against the Nazi murders.
My childhood and my teen ages I spent together with my family, my parents, my brother and my sisters in Grodno till the invasion of the Germans and the concentration of the Jews in two gettos. From my very youth I was a member of the Youth movement Hashomer Hazair and joined the combat resistance in Grodno. I was charged to bring a laboratory for forging certificates and documents, which one of our members elaborated, together with my friend Cilla, from Grodno to Bialistock. The headquater of the underground in Bialistock decided I have to remain in Bialistock. I got the task to be a post of liaison on the Aryan side of the getto. So I related my fate and my destiny with the Jews of Bialistock. We were 17 Jewish girls, under false Polish identity very often with forged documents. We supplied the resistance in the ghetto with information, food, weapons medicines. We kept contact with the Polish and Belorus underground. 12 girls were arrested by the Gestapo and murdered. We remained 5 girls , they called us " The five "Meidalach"
After the liquidation of the ghetto and the suppression of the uprising we developed liaison with the partisans combating in the forests of Bialistock's environment and supplied them all what they needed. We were asked by the Read Army headquarter to uncover all the military positions of the German army in Bialistock. I drew a map designing the whole set up of the German forces. Due to this map the Read Army conquered Bialistock without victims. I and my 4 girl - comrades were honored by the Soviet Union with the highest award.
After the liberation of Bialistock I returned to Grodno and emigrated to Eretz Israel. However I will remain for ever related to the town on Bialistock, where I fought and was privileged to survive. Twice I visited together with my husband and my daughters Bialistock where I lived in false Polish idendity and fought as a Jewish girl in the most cruel period of Jewish people.
Chasia Bornstein-Bielicka
26.10.2009
---
The last Chief Rabbi in Białystok
dr GEDALIE ROZENMAN
Dr Gedalie Rozenman, the last Chief Rabbi in Białystok, was one of the most outstanding representatives of Jewish community, an eminent Polish and Jewish patriot. He was comprehensively educated. He had a doctorate. He wrote to and disputed with clerics of different religions. He is an author of publication entitled "The ritual slaughter issues", published in Białystok in 1936. He had a considerable standing among Jews and Christians. He met with archbishop of Vilnius, Romuald Jałbrzykowski. He lived at Sienkiewicza 34 street. He taught at many schools in Białystok. On 21st of August 1921, at the railway station, Rozenman greeted Józef Piłsudski and blessed him. He was building friendly and loyal relations between Polish and Jewish communities throughout the whole interwar period. Rozenman, as one of the first rabbis in Poland, introduced the custom of singing Polish anthem in the Great Synagogue during public holidays - during Polish Independence Day on 11th November and May 3rd National Holiday. He delivered a lecture in Polish entitled "About the meaning of the May 3rd National Holiday and Jewish participation in pro-independence fights." He took part in celebrations together with Mayor, Provincial Governor, and military officers of high rank. In the spring of 1929, the Jewish newspaper and entitled "Dos Naje Łebn" acknowledged rabbi Rozenman to be the most eminent person from the Jewish community in Białystok. In September 1939 Rozenman gave 100 zloty's for palliasses for the army during a money collection organized by Polish White Cross. When the Town Hall got damaged during German attacks, Rozenman, asked by the Mayor, made rooms owned by the Jewish community available to Town Council members, enabling them to have their meetings continued. In June 1941, after the moment the Nazi entered the city, together with engineer Efrajim Barasz organized Judenrat. There were 24 members of Jewish Council, among them there were 2 women. There were Departments of: Finances, Food Rationing, Work, Charity, Health and Sanitary Conditions, Housing, Economy, Building, Census and Migration, Industry, Culture, and even Ghetto Exhibition. The authority of Rozenman allowed people to organize and survive with a hope for salvation for at least some people, and it happened despite the horrible times, slave workforce, oppression, pain and death. Rozenman died together with his wife Miriam and two daughters during the ghetto liquidation in 1943, sharing the fate of people he helped for almost a quarter of century.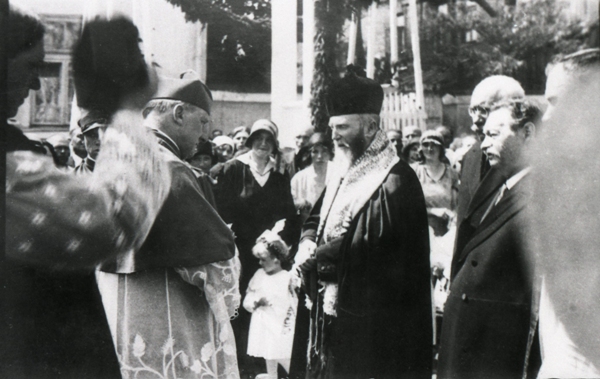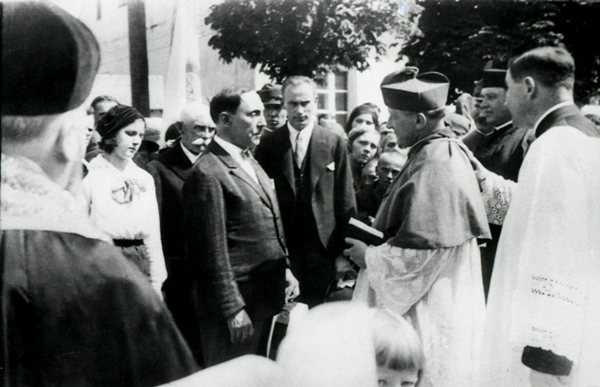 ---
JOACHAN MIRSKY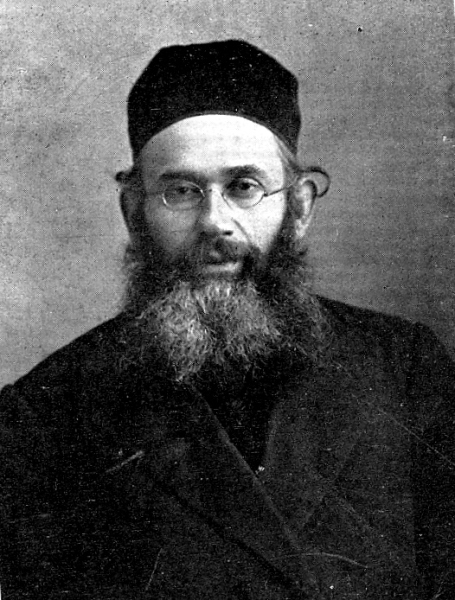 Joachan Mirsky - the last rabbi in Zabłudów. He was a Member of Polish Parliament. His children tried to get to Eretz Izrael. One of his sons was arrested by Russians while he tried to escape through Lithuania, then he was taken to Siberia, where he died. His second son and one of his daughters managed to get to Eretz Izrael. Rabbi Mirsky, his wife, and the two remaining children were kept in ghetto in Białystok, later they were moved to Ghetto in Prużany, from where they were taken to Auschwitz and then murdered there.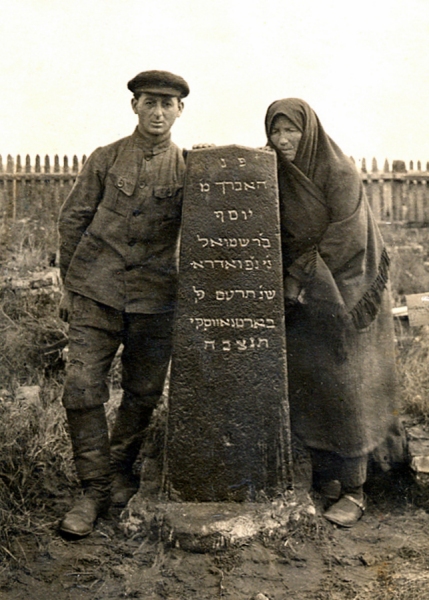 ---
Jewish scouting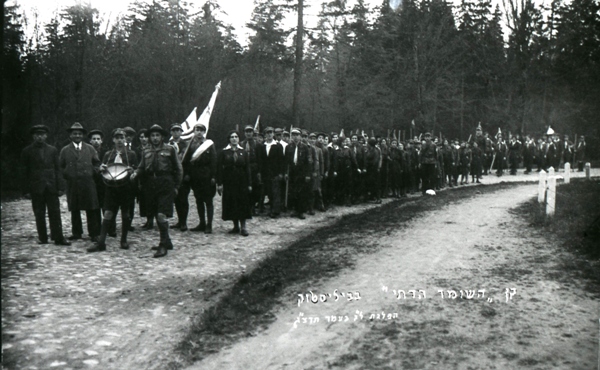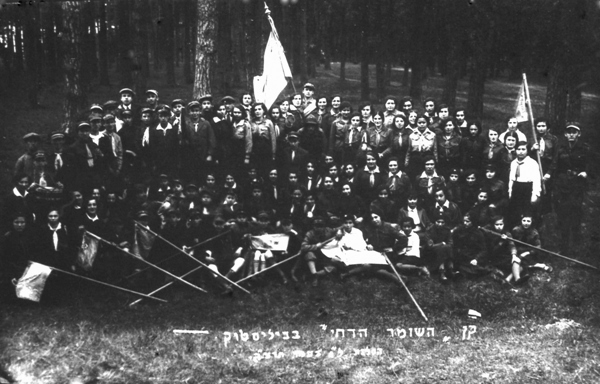 ---
Those who helped the Jews
http://www.youtube.com/watch?v=4NKq2giMnfI&feature=player_embedded
http://www.poranny.pl/apps/pbcs.dll/article?AID=/20100615/BIALYSTOK/609389603
http://bialystok.gazeta.pl/bialystok/1,35235,8019297,Sprawiedliwi_wsrod_Narodow_
http://www.poranny.pl/apps/pbcs.dll/article?AID=/20100516/MAGAZYN/723444320
http://www.sprawiedliwi.org.pl/?id=266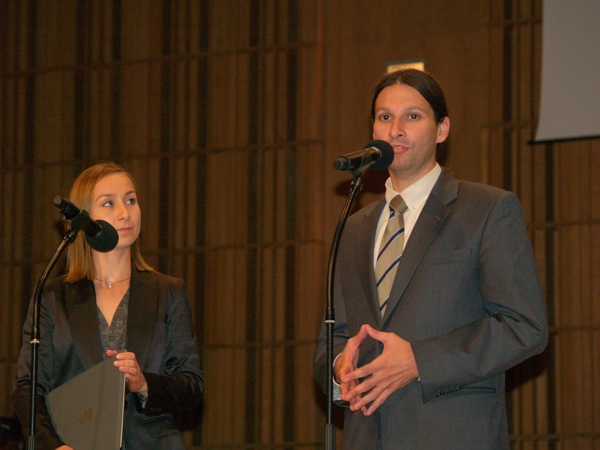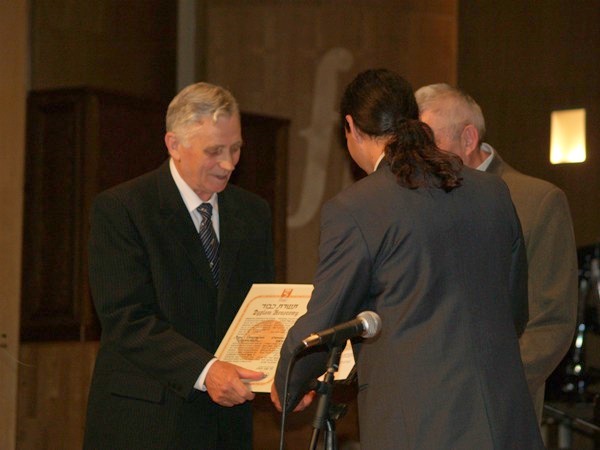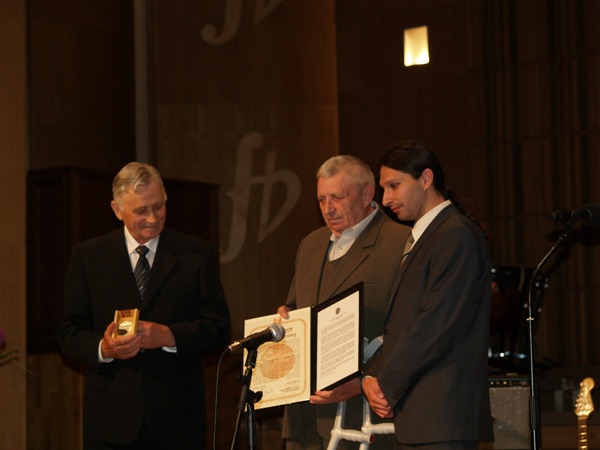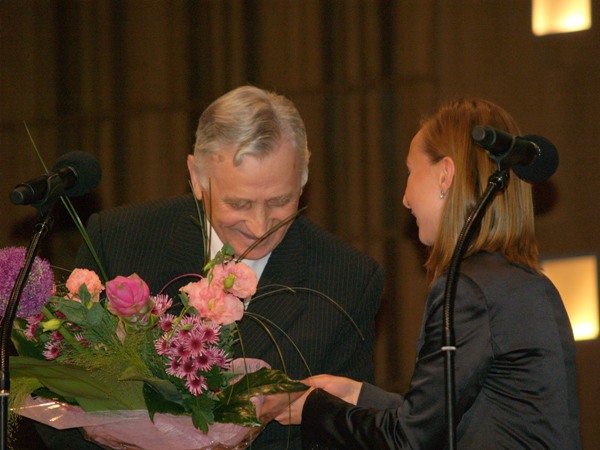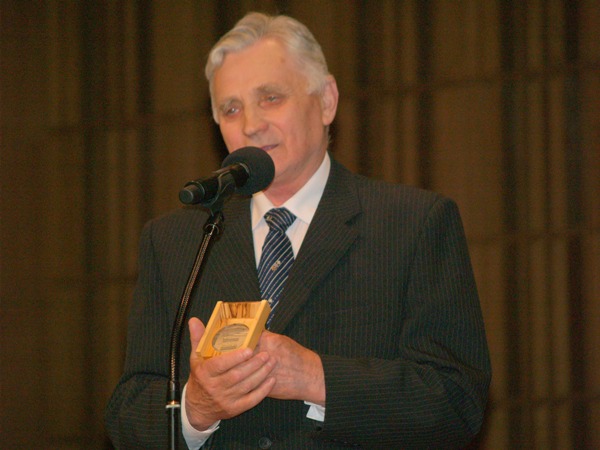 ---
Dariusz Stankiewicz
Białystok Lipowa 41 D Street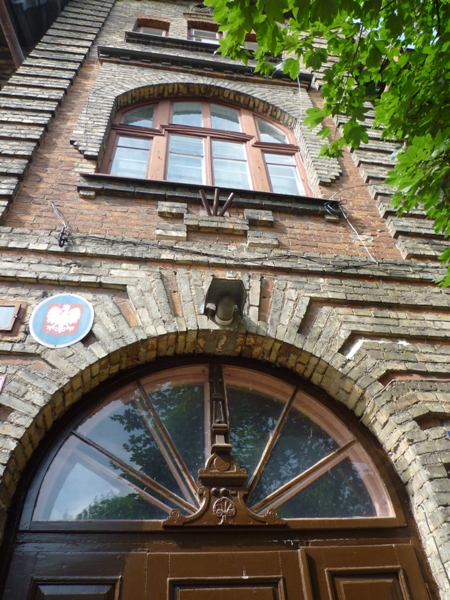 Talmud Torah school , currently Zespół Szkół nr 16 in Białystok and Zasadnicza Szkoła Zawodowa im. Marii Grzegorzewskiej in Białymstok and also Szkoła Przysposabiająca Do Pracy in Białystok and Żydowska Szkoła Rzemieślnicza (Jewish Craft School), currently Faculty of Physics at the University of Białystok. Both educational institutions were a homogeneous complex, built after 1903. After 1911 the Talmud Torah school was moved to Piękna street. According to M. Dolistowska, there are three versions of elevation project in the State Archives Service of the Republic of Belarus in Grodno. During the interwar period there was a Jewish school with a Hebrew language teaching here, operated by the "Tarbut" organization. This organization propagated the ideas of secular Hebrew culture as a part of a Zionist movement. "Tarbut" means "culture" in Hebrew language. The building was a part of a bigger complex of Jewish educational institutions. It was the place where the Jewish Craft School functioned as a private school opened in 1925 and owned by Mozes Perelstein. Maks Łuński was the headmaster. There were a locksmith, carpenter and electrotechnical departments. In 1934 the name of the school was changed. Since this moment it was called: Prywatna Męska Szkoła Rzemieślnicza (Private Male Craft School). At the turn of 1938 and 1939 the school was divided into two separate entities: Prywatną Szkołę Mechaniczną (Private Mechanical School) named after W. Wysocki and Prywatną Szkołę Stolarską (Private Carpenter School) named after W. Wysocki and being a part of Jewish Community . It was situated on Marszałek Józef Piłsudski 41 street. According to priest W. Jemielita there were 177 students in 1925, 164 in 1930, 204 in 1936, and in 1938 there were 186 students at locksmith department and 49 at carpenter department. After the Second World War in the building there was Państwowe Liceum Budowlane [State Building Highschool] (to 02.01.1945), Państwowe Liceum Drogowe [State Road Highschool] (since 1948), Technikum Budowlano-Drogowe [Bulding and Road Technical College] (since 1957), Zespół Szkół Geodezyjno - Drogowych [Geodetic and Road School Complex] in Białystok (1950-1961). In the 1980s the building of a former Talmud Torah school was used by Zasadnicza Szkoła Zawodowa Specjalna, and later by Zespół Szkół Nr 16 in Białystok. A building, with a projection shape similar to a letter "C", with a basement, a two-storey building, made of brick, with a usable attic, avant-corps in its front elevation, a gable roof, dormers and mansards. The building was constructed with the use of yellow-red brick, characteristic of Russian public service buildings erected in the city during this period. Russian barracks were a model and example of brickworks craftsmanship. The building was completely renovated and an additional one-storey annex was built in 1979. Wooden ceiling was exchanged to Klein ceiling, new window and door openings were created and the flooring was exchanged. In years 2001-2003 the interior was painted. In 2010 eight casement windows were exchanged for double glazing windows.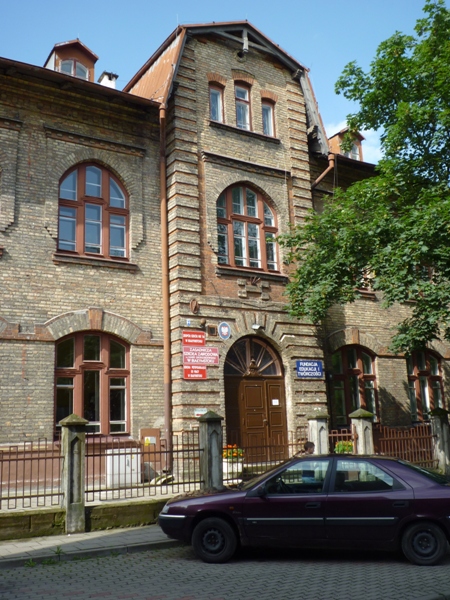 The neighbouring buildings of a craft school (buildings number 41 ) have lost all features which could indicate their original appearance and functions due to the renovation process. At present they are a seat of Department of Physics at the University of Białystok. There were two kindergartens in these buildings: a Polish one, under the patronage of "Military Families" and a Jewish one, called "Jałduth" ("childhood" in Hebrew), working under the auspices of Jewish Cultural and Educational Association.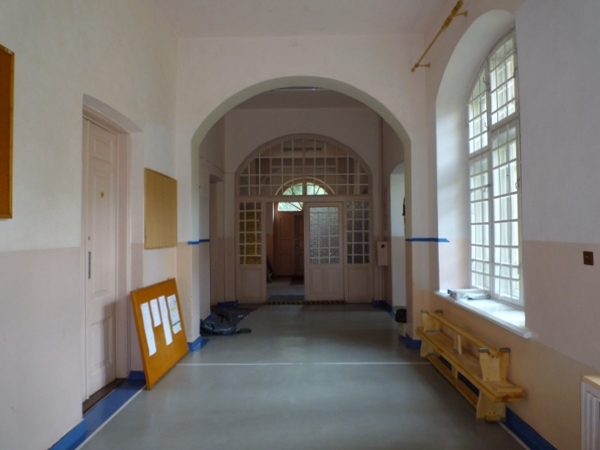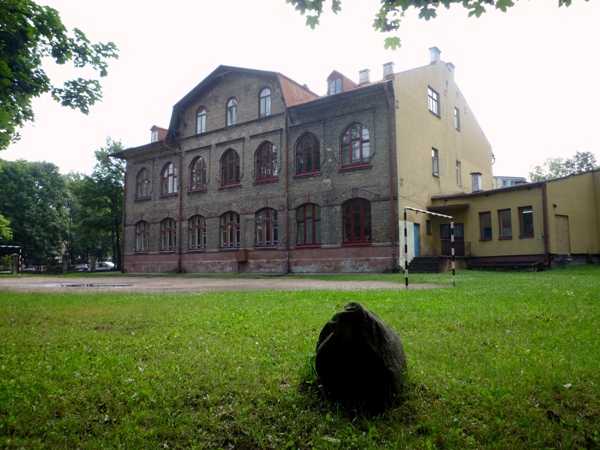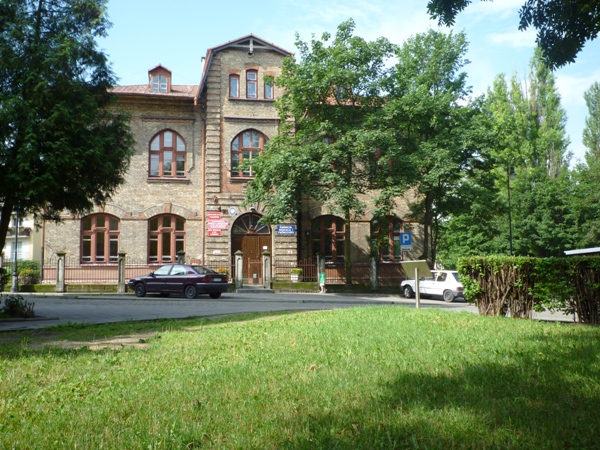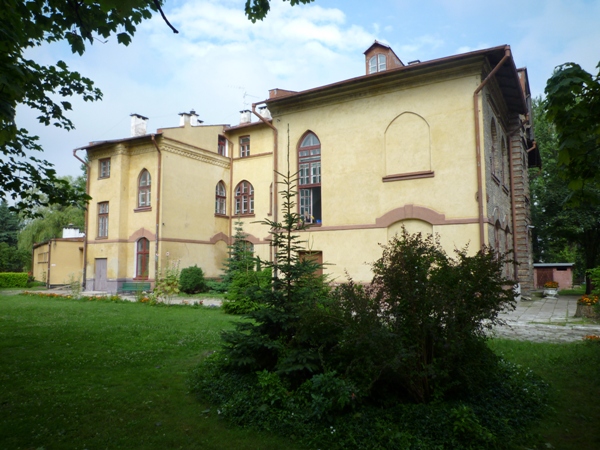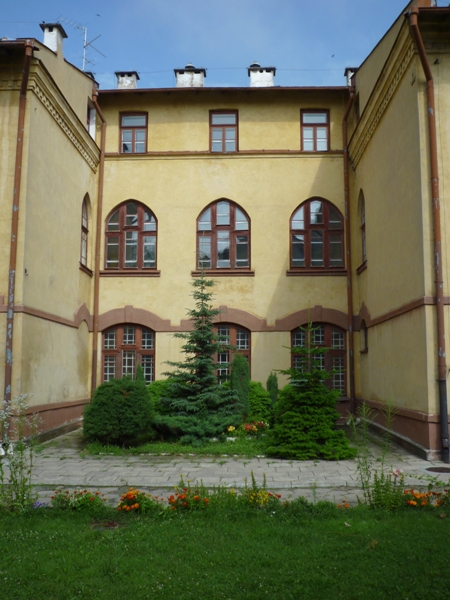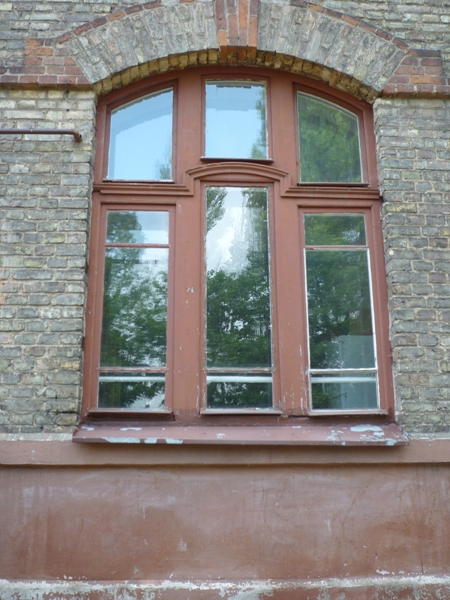 The building of a Talmud Torah school entered the Podlasie province register of historic monuments as a Jewish Craft School, according to the decision RN-KM/4010-208/09 from 17.11.2009 under the number A-265.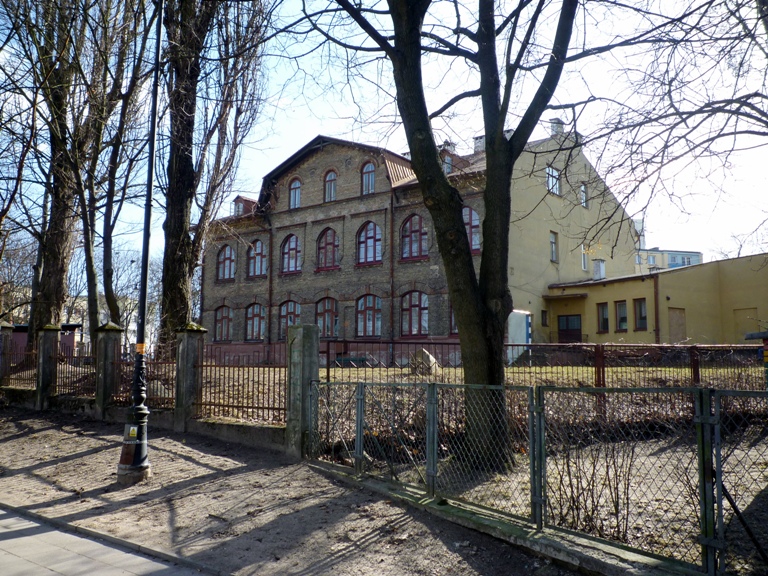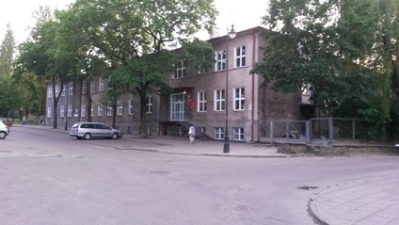 ---
Nowik's Palace Dariusz Stankiewicz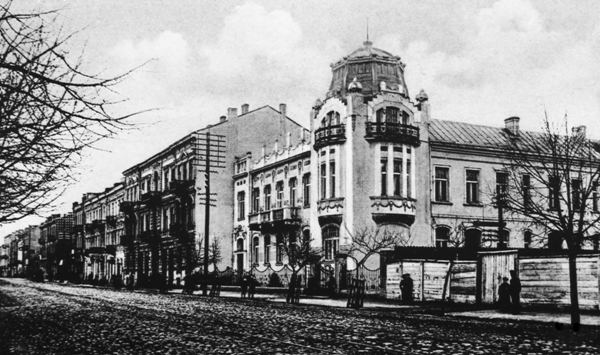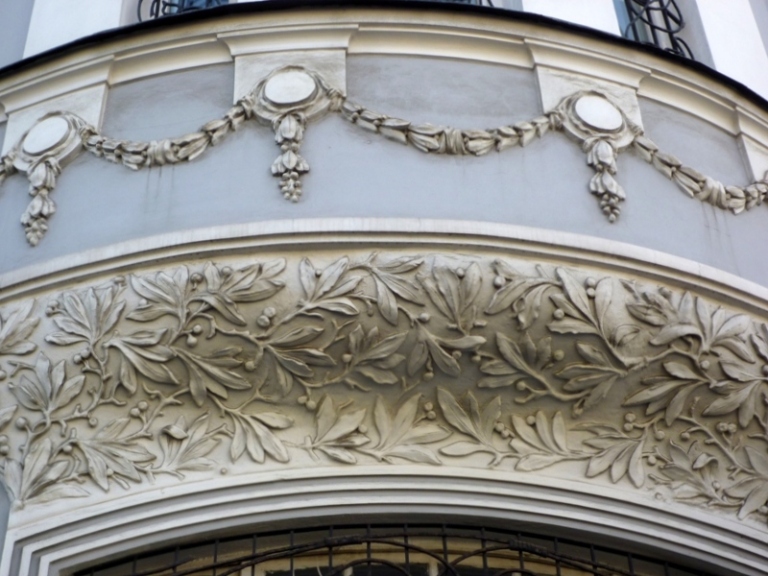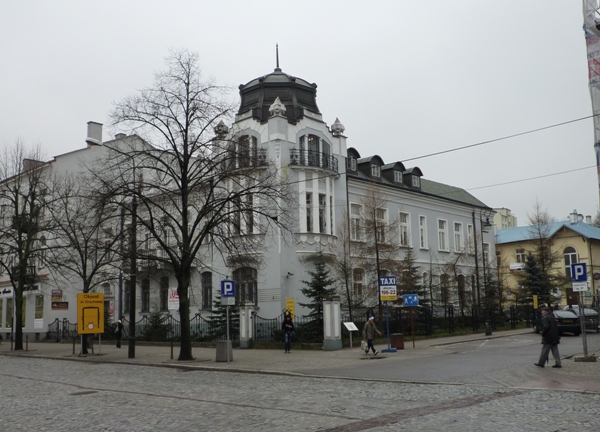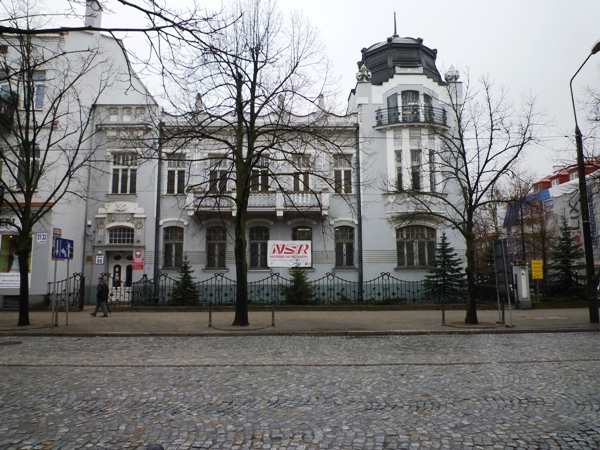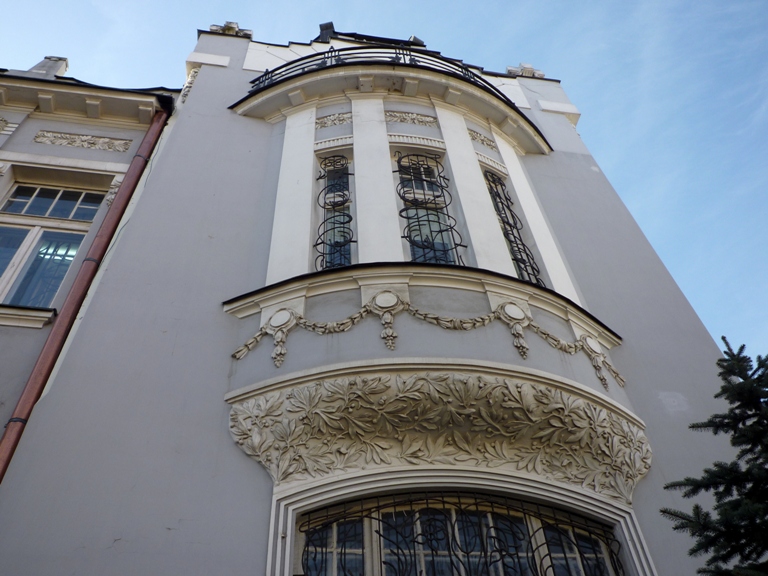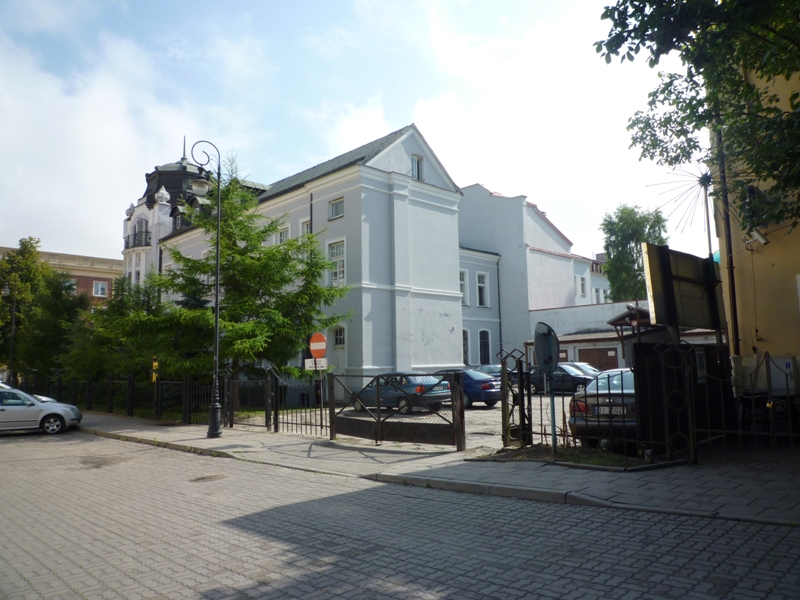 ---
Dariusz Stankiewicz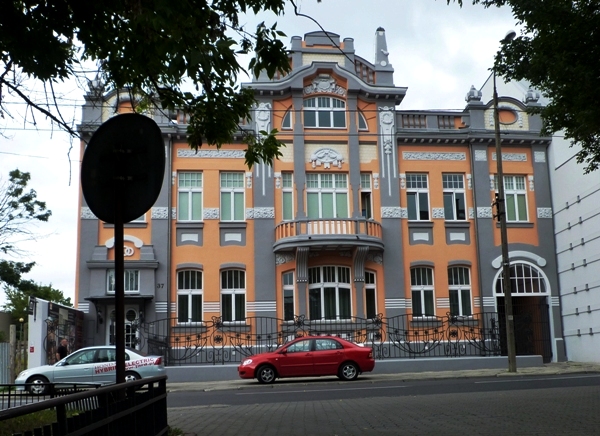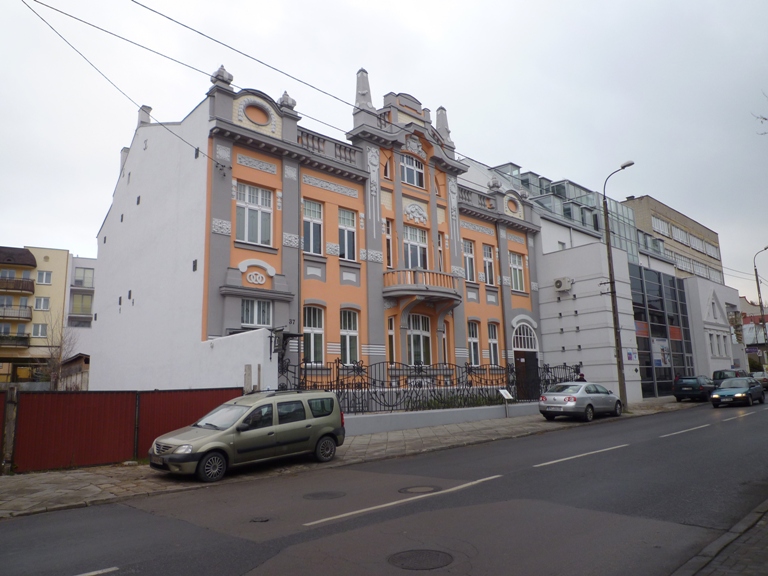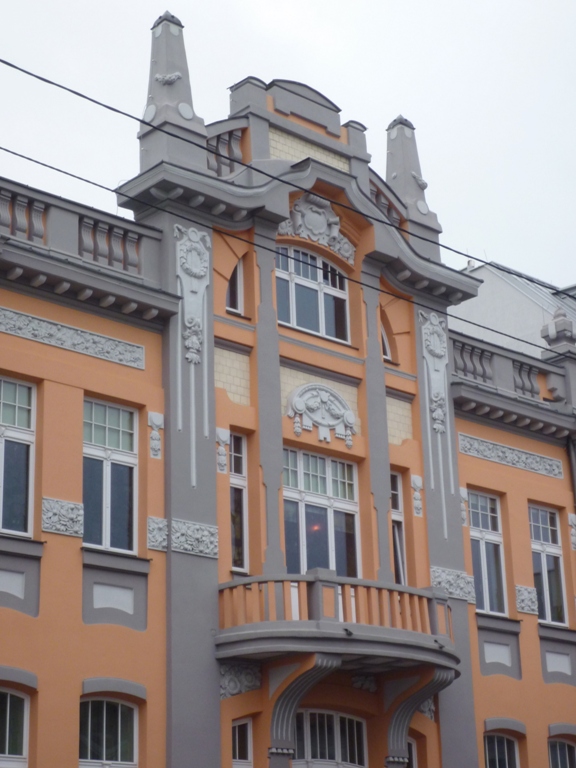 An Art Nouveau Palace of an industrialist Cytron family, the most beautiful and a rare monument of a residential architecture in Białystok, detached, is situated in north-east frontage of Warszawska street. The building is in the back of the parcel, detached from the pavement with a decorative fence with an underpinning, built in 1910-1913 by Antoni Roleder's Road Works Enterprise (Przedsiębiorstwo Robót Budowlanych). Wolf Lurie, the contemporary owner of the building, sold it in 1923 to Samuel Hirsch Cytron, one of the biggest industrialists in Białystok at the turn of 19th and 20th centuries. It is interesting that the building was used illegally up to 1921 by the Education Office in Białystok, probably as it was a property left after the First World War. Cytron demanded the contemporary user to immediately leave the property and used the following appeal to achieve it: "On 22nd December 1923, me, Bolesław Urbanowicz working in the Land Registry Office (...) in accordance with a demand issued by Samuel Hirsch Cytron, domiciled at Kupiecka 35 street, announce to the Education Office in Białystok as follows: Samuel Hirsch Cytron informs the Education Office in Białystok that the property at Warszawska street, under the police number 37, municipal number 571 and land registration number 420, was bought by him, and the legal status of property was regulated in the central mortgage register under the number 420. The Educational Office in Białystok has no right to occupy this property, therefore Samuel Hirsch Cytron appeals to the Educational Office in Białystok to leave the property within a month from the moment of receiving this appeal and to return the buildings to their rightful owner. Samuel Hirsch Cytron asks the Educational Office in Białystok to contact him in the subject of all issues connected with the use of this property up to the moment of its release...". Representative tenement, known nowadays as a palace, was the property of Cytron family through the whole interwar period. Benjamin Cytron, son of Samuel, settled in a building. The good taste of the contemporary owner is proved by subtle colour choice for the interiors and a partially kept and reconstructed wall ornaments. Some of the rooms on the ground floor were rented for Treasury Offices and the School Inspectorate, and in 1930s the Polish Sightseeing Society had its office there. After the death of Samuel Cytron his children inherited the property: his son Abel, also known as Alex, who lived at Kupiecka 35 street, his son Benjamin, who lived at Waszawska 37 street, his son Efi, who lived at Lipowa 35 street, his son Simon , who lived at Fabryczna 10 street and his daughters: Chana- Perla, Roza (Rabinowicz), Jochwed ( Marejn) and Sonia (Bornsztejn). Just before the outbreak of war Cytron family decided to leave Białystok and went to the USA, and later moved to Israel. During the German occupation in 1941-1944 the building was a seat of the National East Prussia Society. In July 1944 the building was taken over by the Red Army administration. Since July 1947 it was a residence of Voivodeship Public Safety Office, which was supposed to create a hospital here. In 1950 the measures to dispossess the users were undertaken. Up to 1974 the building was used as the County Citizen's Militia Headquarters. In 1976 the building was taken over by the District Museum in Białystok in order to create there a Revolutionary Movement Museum, which was transformed into a History Museum, operating as a branch of Podlasie Museum in Białystok. The Cytron's residential building kept its shape, together with a spatial design with two and a half sectioned main body of the building with one sectioned wings, a representative staircase and a façade with Art Nouveau, Viennese, geometric architectural details. The other monument owned previously by Cytron family is the former synagogue building CYTRON BEIT MIDRASZ situated at Ludwik Waryński 24 A street, known as Polna street before the war, currently used by the Sleńdziński Art Gallery.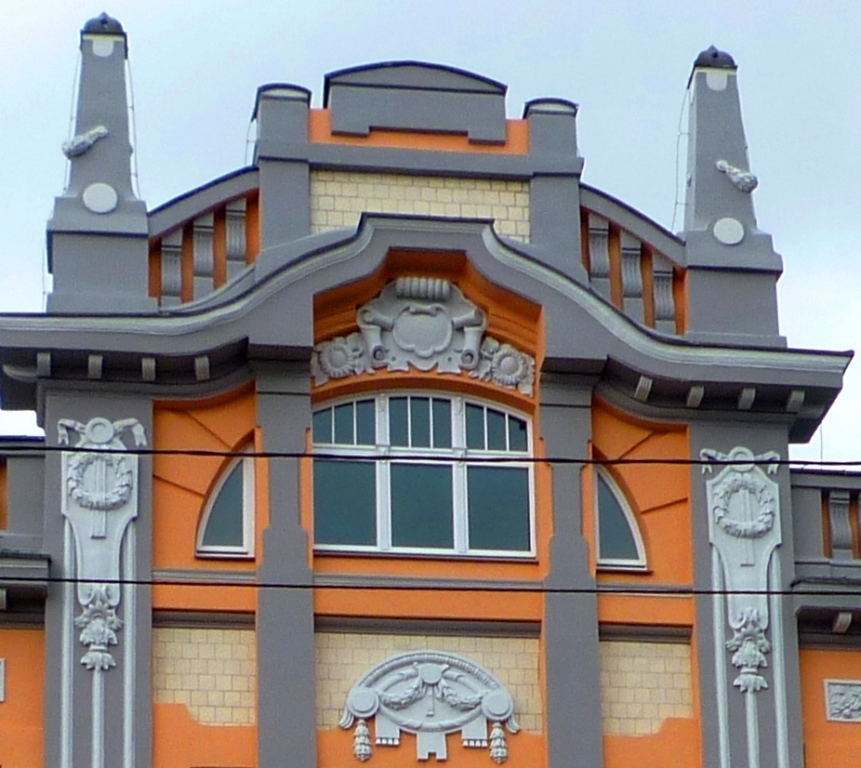 The building was erected on a quadrangle plan, similar to a square, with a slanting west wall and a protruding avant-corps on the north side. There is an annexe on the north-east side of the building, erected on the plan of a rectangle with a narrowing in the place where it meets the main body. The main body of the building has two storeys, there is a partial basement, with a gateway on the outermost west axis. There is a staircase in the west part of building's main body. There are two sections on both storeys, separated with a longitudinal hall. There is a small, pentagonal terrace next to the elevation. The plan of the first storey is similar to the second storey. In the north section there is an entrance to a balcony from the central and the biggest room. There is a gateway in the east part of the building. The main body is connected with the annexe by a narrow hall. The plan of the rooms is changed here. The staircase and entrance to kitchen is on the north side.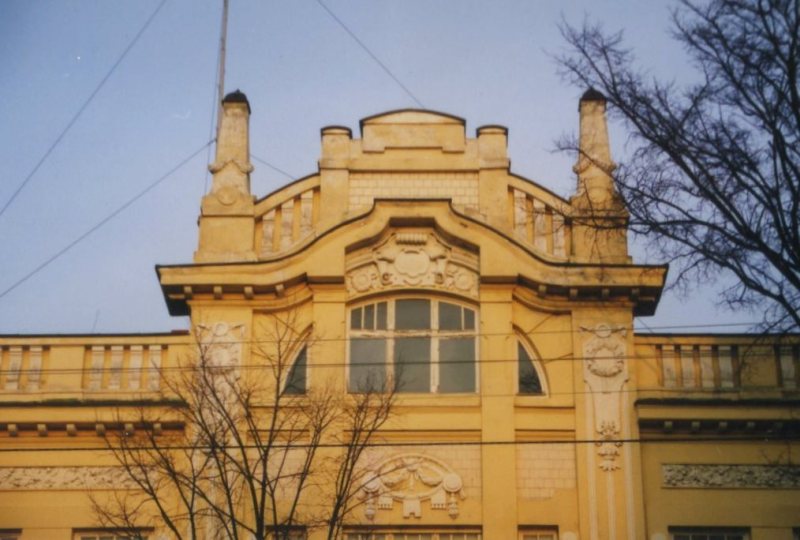 Front elevation has 7 axes, and is symmetrical with base course. The central axis is wide (in comparison with other axes), three-part, with an expanded finials, and with lesenes. The outermost lesenes on the first storey were decorated with fluting, while in the middle of second storey strips of semi-plastic flower ornaments were used. In their endings there is a cartouche with a laurel wreath tied with a ribbon. Between base course and window sill cornice there are panels. Above them there are 3 window openings, outermost, smaller, all closed with a common segmental arch. An oval balcony on the second storey is leaning on fluted, s-shaped trusses ending with guttas, and there are three-part French windows between windows. There are profiled circles with campanules in the panels, twisted by ribbons, and everything is on the level of rectangular fanlights. Above there are three panels laid out with ceramic plates. The middle plate is decorated with three circles fastened together with festoon, the lower ones are profiled and fastened with a ribbon and decorated with rectangular plates ending with guttas. Everything is finished at the top with a cymatium. On the attic level there is a three-part, semi-circular window opening. On the gable there are a scrollwork cartouche and sunflowers. On the finial, above the wavy profiled cornice there is an attic wall between two obelisk pinnacles plaited with festoons (...).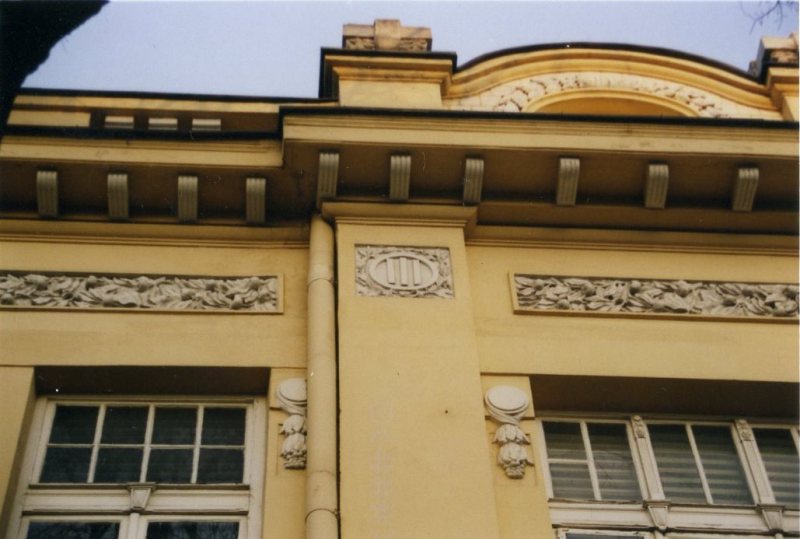 Inside there is an original staircase with marble stairs and a balustrade made of wrought iron. Original window and door frames remained up to 2006. The interior wall are decorated with flower ornaments, supraportas and moulding (...).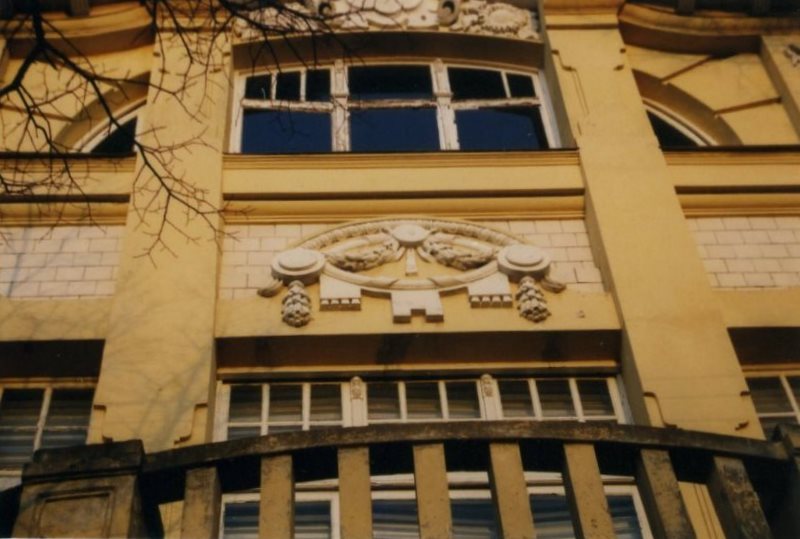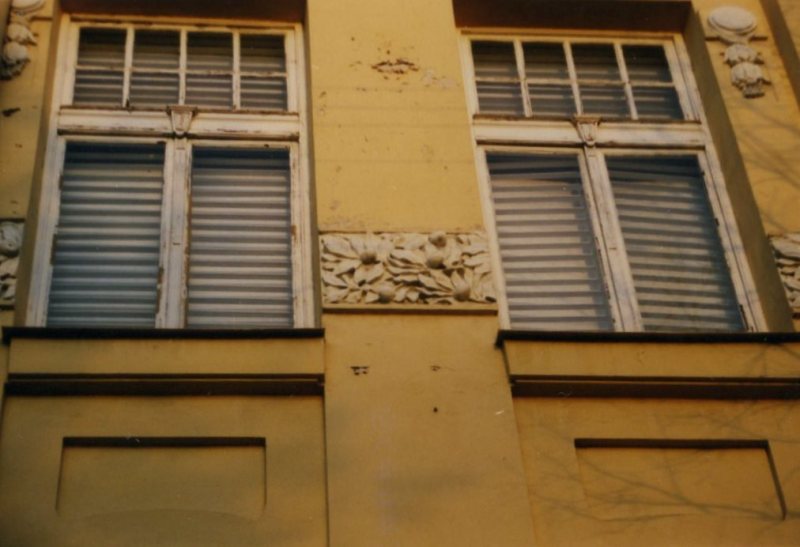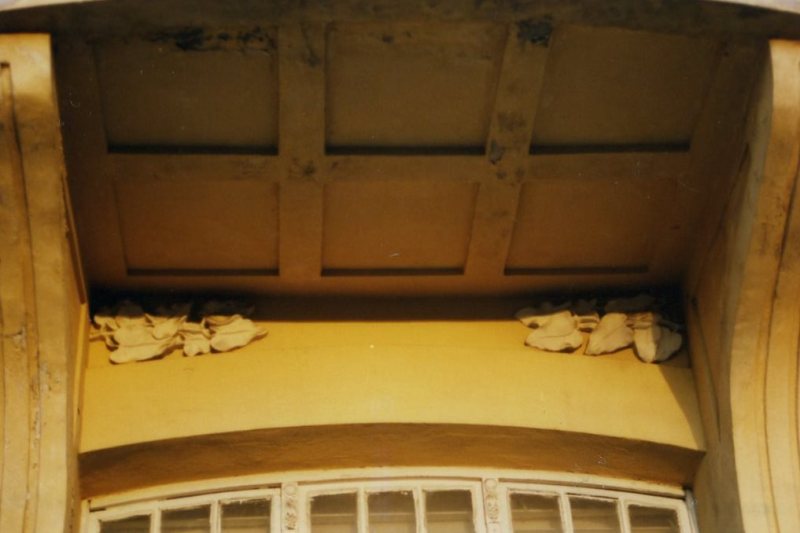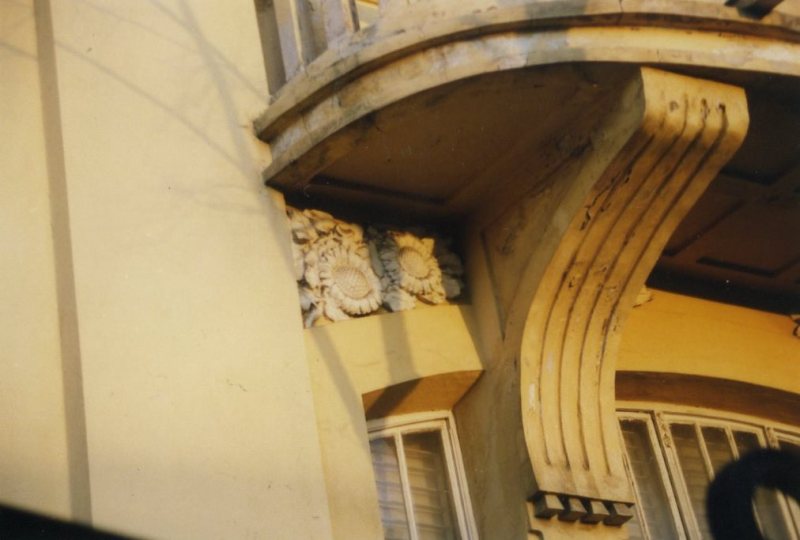 The historic tenement imitates the classical style with geometrical Viennese secession, and, together with the fence, it entered the Podlasie province register of historic monuments under the number A-164 according to a decision from 08.04.1978.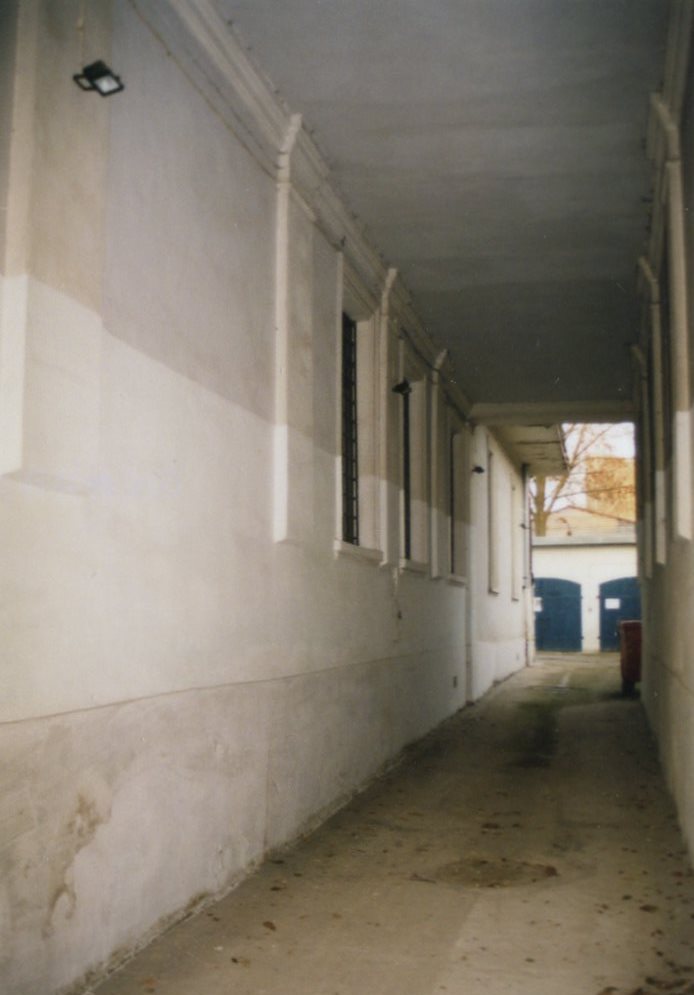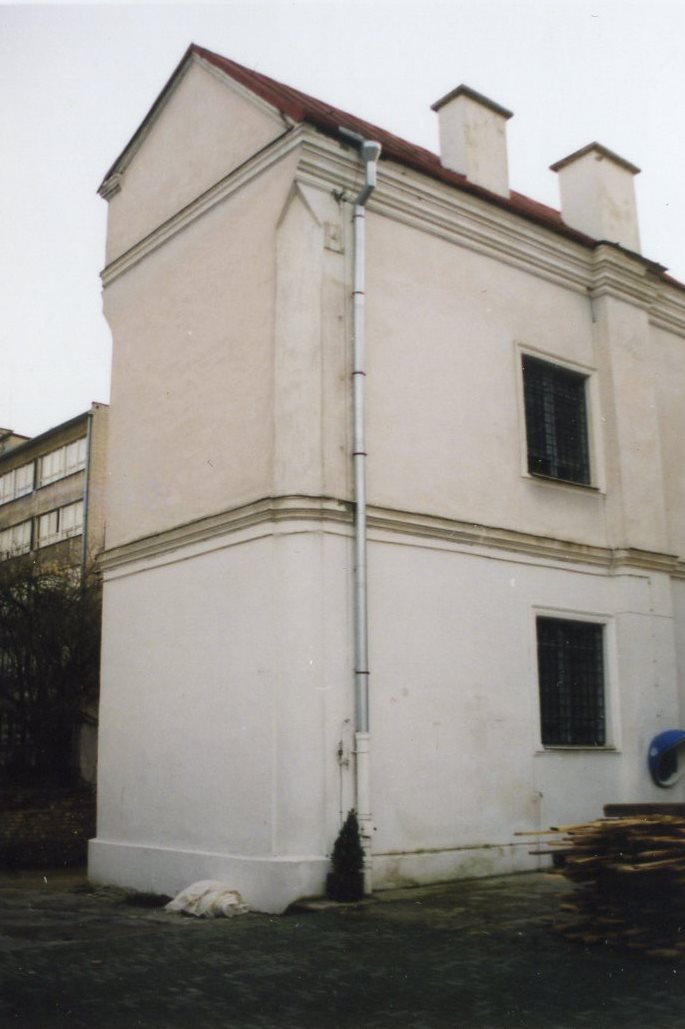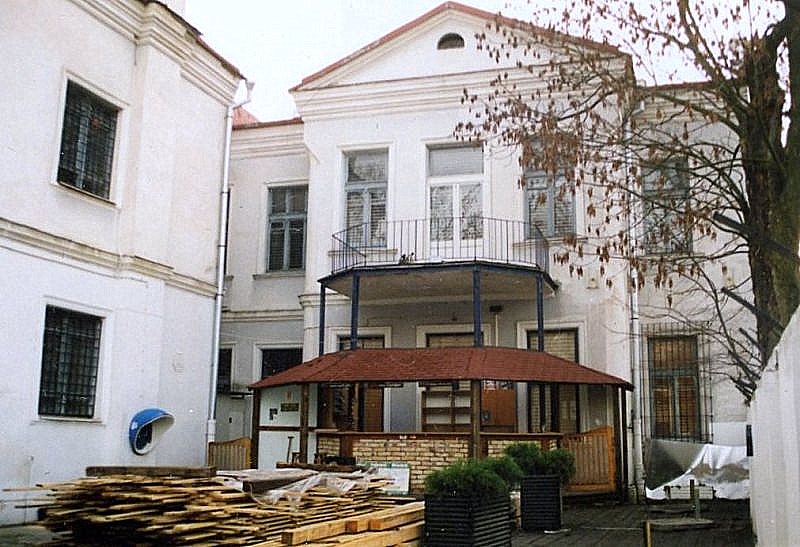 ---
DR LUDOVICO ZAMENHOF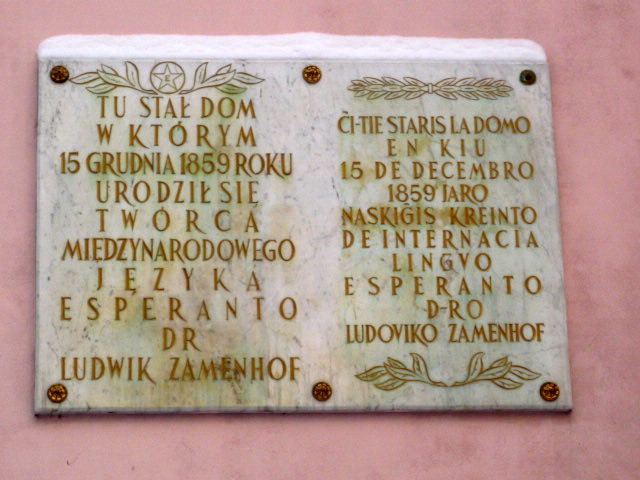 A memorial plaque made of white marble, prepared to commemorate the place of birth of Ludwik Zamenhof, was unveiled in 1959 in hundredth anniversary of birth of the creator of the international Esperanto language. Sandblasted lettering was originally black in colour. The text in Polish and Esperanto goes as follows: "In this place there was a house / in which / on 15th December 1859 / was born / the creator of international/ Esperanto language / dr / Ludwik Zamenhof //" and "CI TIE STARIS LA DOMO/ EN KIU/ 15 DE DECEMBRO/ 1859 JARO/ NASKIGIS KREINTO/ DE INTERNACIA/ LINGVO/ ESPERANTO/ D-RO LUDOVIKO ZAMENHOF" //. Olive branches and the symbol of Esperanto, a five-pointed star, are used as a decoration. Wooden family house, next to Zielona street, was dismantled in April 1939, as there was a plan to build an automated telephone exchange here, despite the fact that the building was known worldwide and there was a small museum. In 1950s a brick dwelling house was built here. In 2008 there were various construction works done aimed at improving the quality of thermal insulation, e.g.: a south-western wall was insulated with a wrap on a north-western wall in accordance with BSO (light-wet) method (on the surface of 62 square metres)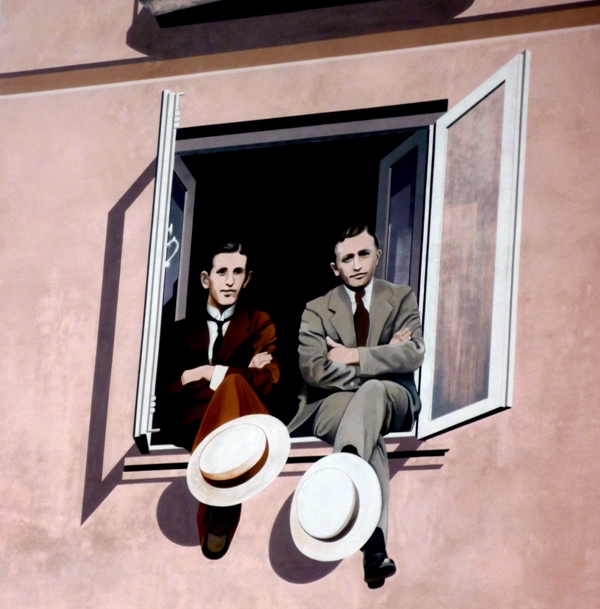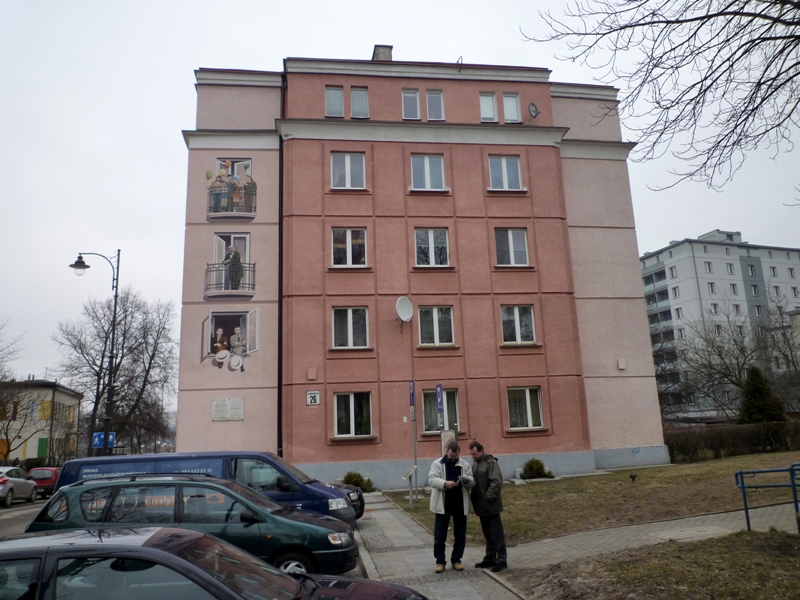 to prepare the surface for a mural painting made by coloured silicone plasters, with the colours in keeping with the existing use of colours. The author of mural paintings is Andrzej Muszyński, a visual artist from Białystok. He painted: Ludwik Zamenhof standing on a balcony and looking at the street named after him, Jakub Szapiro and his friend, and a group of children from Białystok holding balloons coloured like the Olympic Flag, whose colours represent the five inhabited continents of the world. The works were finished in May 2008. The mural painting was unveiled by Osmo Buller, the director of World Esperanto Association (in Esperanto UEA: Universala Esperanto- Asocio) in Rotterdam.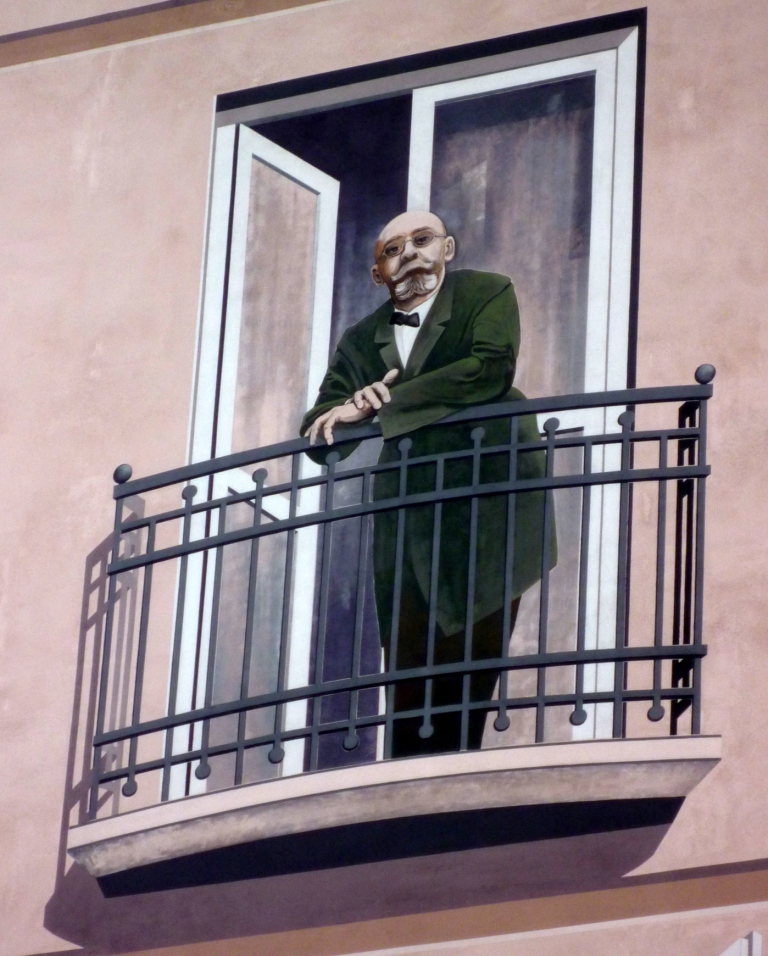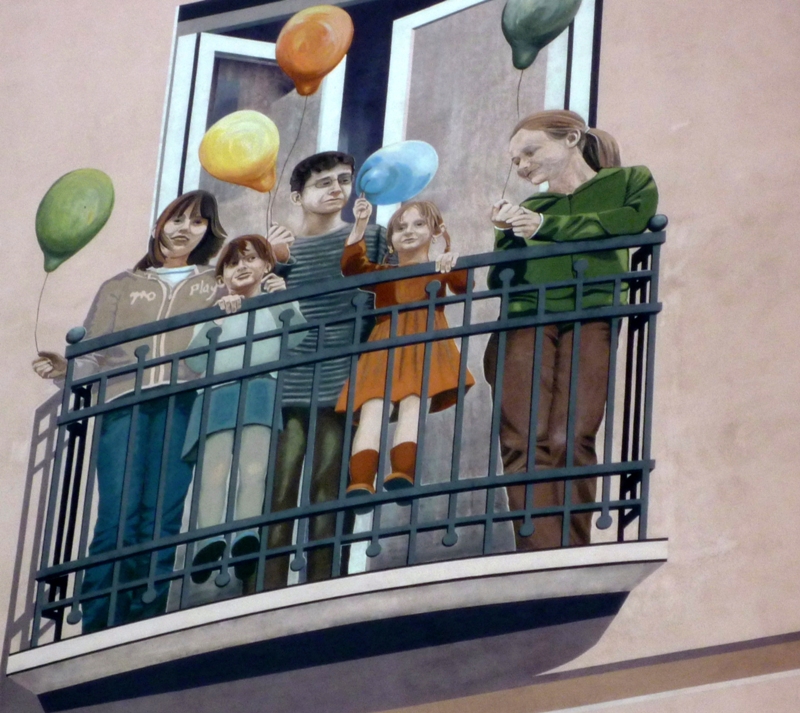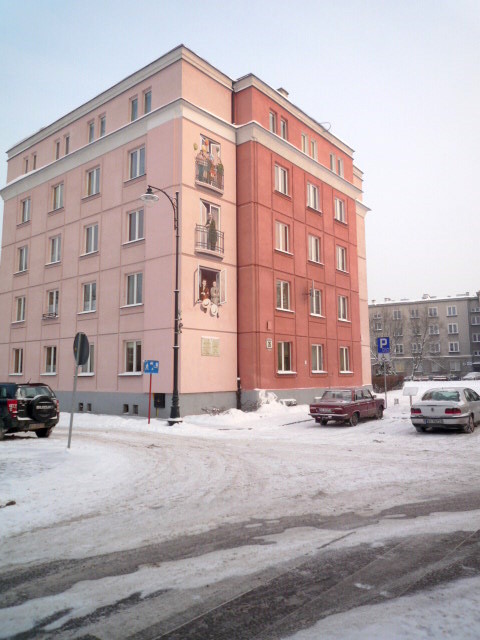 ---
Zinaida Chwoles's Gymnasiums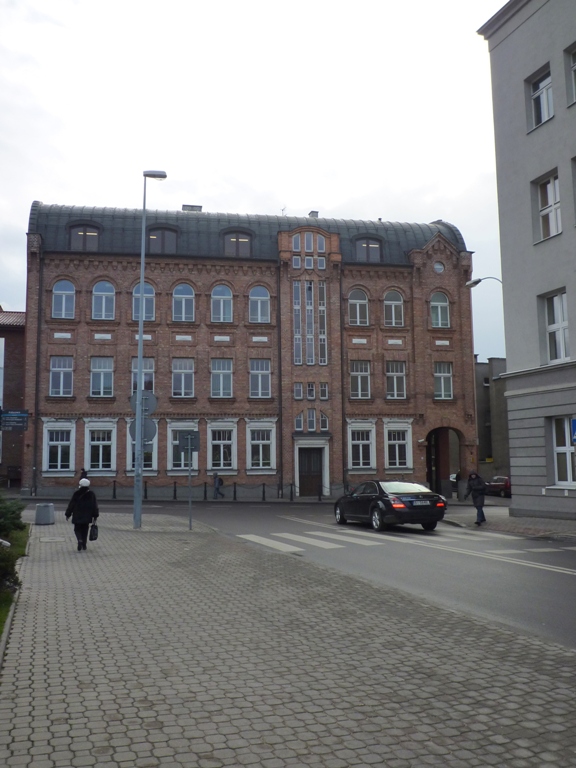 The building was raised in 1911-1913. A new Jewish educational institution was opened in 1913 in Białystok - a Zinaida Biszkowicz-Chwoles's Jewish Female Gymnasium on Gogolewska street, currently next to Pałacowa 3 street. In 1922, after the death of Zinaida, the gymnasium was taken over by her son Michał Chwoles. The beginnings of school are estimated at 1885, when Zinaida Chwoles founded a Jewish folk school for girls in Tryllings' building at Fabryczna street. The school was transformed into a gymnasium in 1905. There were four classes in 1907 and seven classes in 1911. The institution was transformed into an eight-year gymnasium in 1918 and the Polish language entered the curriculum. Zinaida Chwoles and Michał Cypkin established a male gymnasium in the same building. The headmasters of female school were: Złota Biszkowicz-Chwoles (1921), Anna Chwoles (1923). The headmasters of male school were: Alfred Golde (1921), Michał Cypkin (1928). 28 boys and 481 girls attended the classes in 1921, and there were 21 boys and 401 girls in 1923. After the Second World War the buildings were housing two primary schools: no 1 and no 5. There was a Technical Department of a branch of the University of Warsaw in the 1970s. Currently the building is a seat of the Podlasie Voivodeship Department of the Polish National Health Service.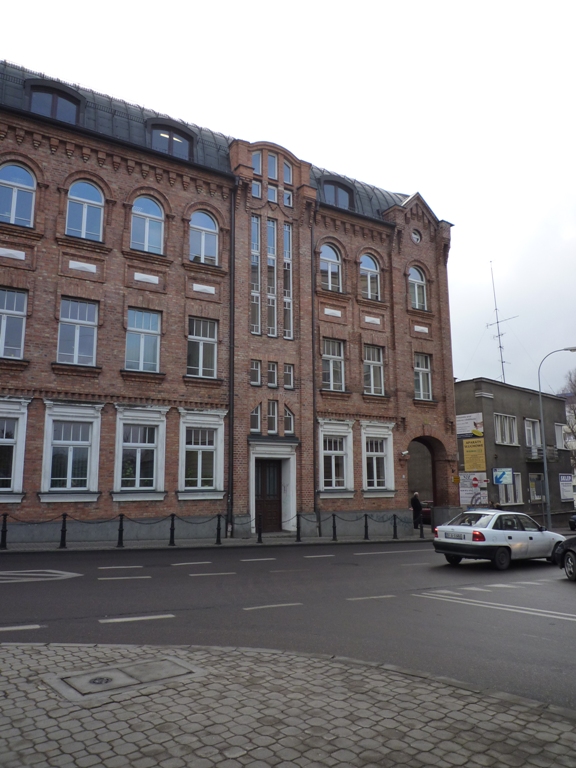 This building entered the Podlasie province register of historic monuments under the number A-643, according to a decision Kl.WKZ-5340/3/87 from 26.01.1988.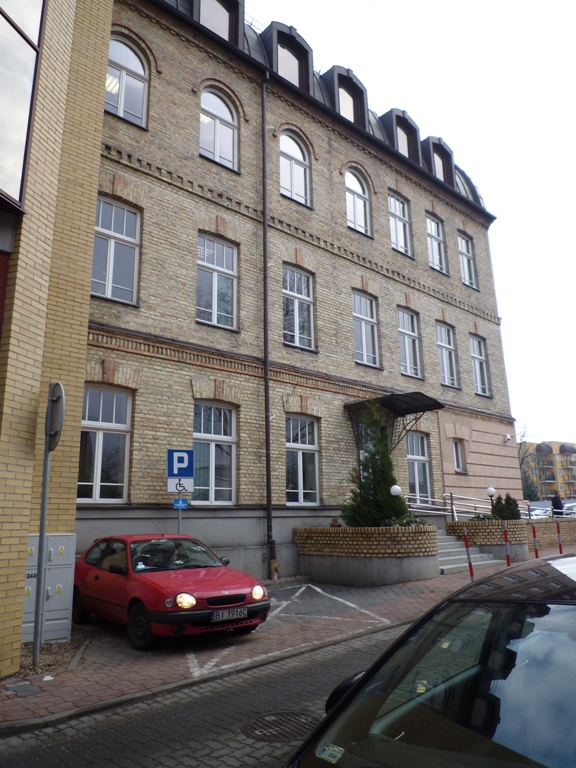 HOUSE BERKO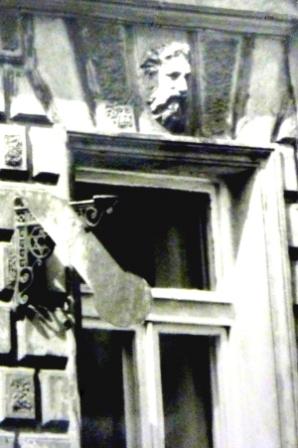 ---
English version of this website was prepared by students from the Student Translation Bureau at the University of Bialystok. Visit theier website: www.sbt.uwb.edu.pl
---