International Academic Conference
The First International Academic Conference called 'Jews from Eastern Poland.

Culture-tradition-literature'
BIAŁYSTOK 19 CZERWCA 2012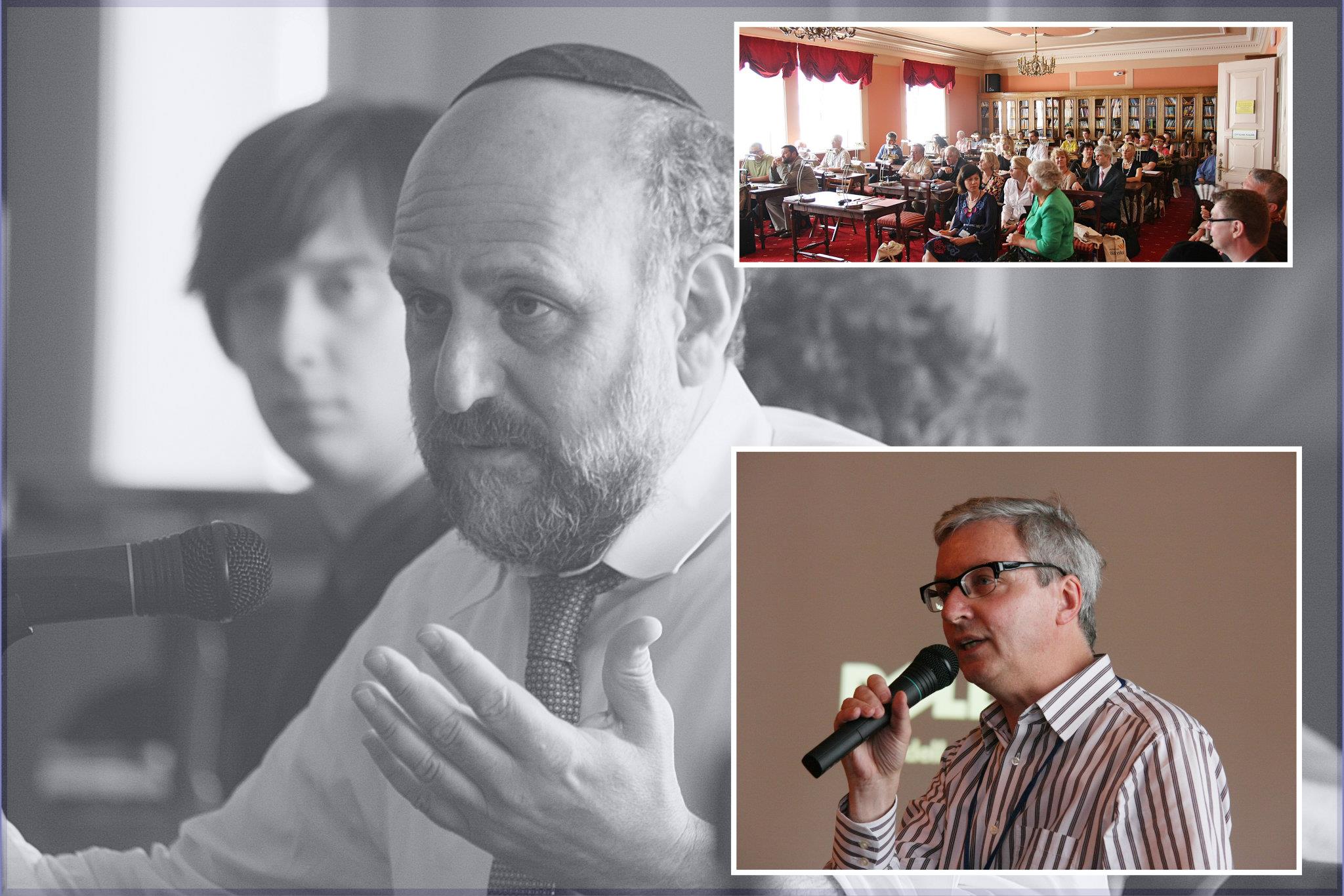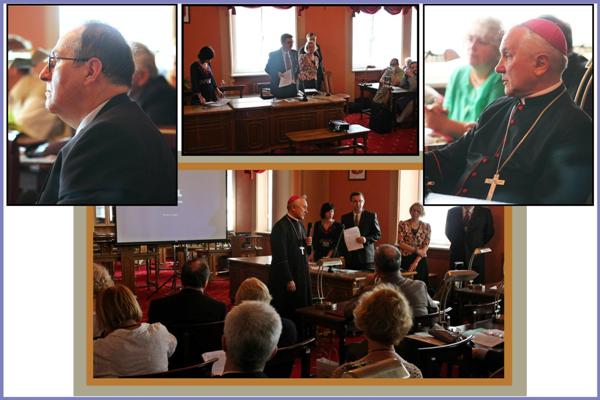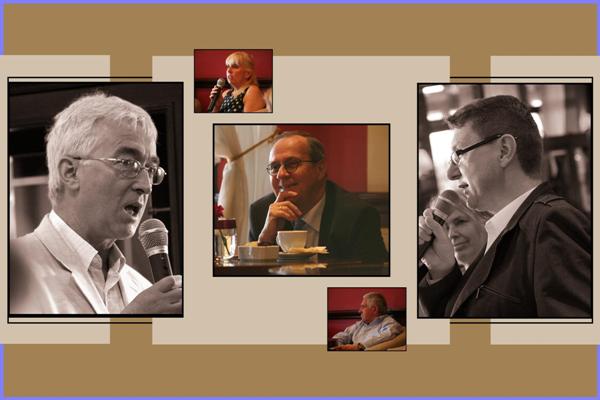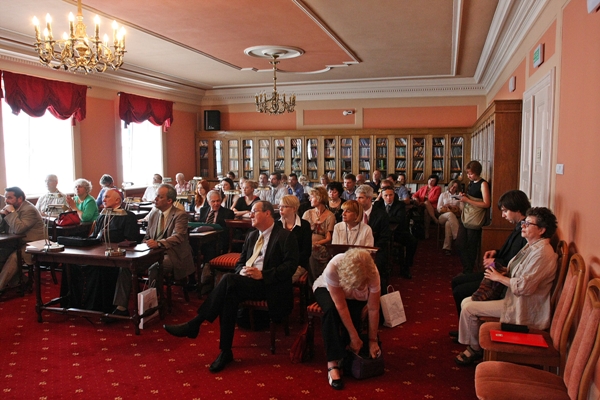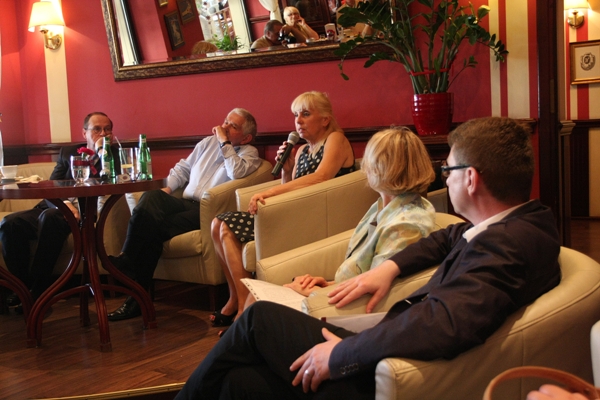 As part of the fifth edition of the 'Zachor – Colour and Sound' Jewish Cultural Festival, the first edition of the International Conference will be organized on June 19th, 2012, under the banner of 'Jews from Eastern Poland. Culture-tradition-literature', which has been co-organized by Poland-Israel Citizen Education Center, the 'East-West' Department of Interdisciplinary and Comparative Research at the University of Białystok and Książnica Podlaska im. Łukasza Górnickiego.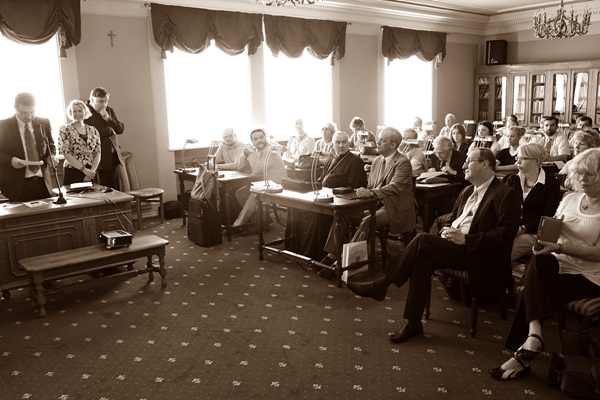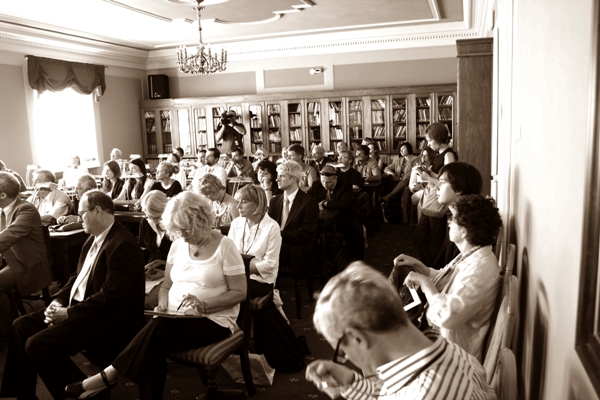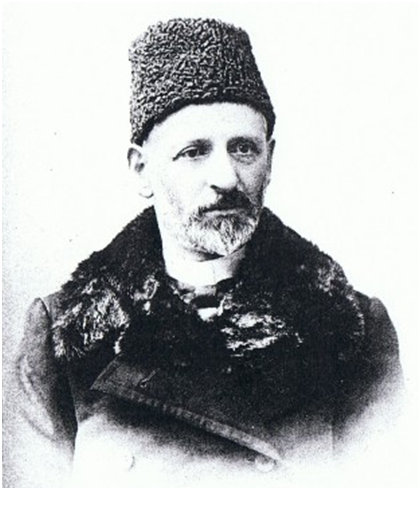 This year, both the conference and the festival will revolve around the figure of Józef Chazanowicz, who was once connected with Białystok. Józef Chazanowicz was born on October 22, 1844, in Grodno into the family of a pious Jewish merchant. (There are sources, however, which say that Chazanowicz was born in Goniądz.) Józef Chazanowicz was a recognized Polish physician, bibliophile and co-founder of the Jewish National and University Library in Jerusalem.
In 1866, he took up medical studies in Königsberg. He earned a living by writing trade letters in Russian, commissioned by local merchants, and he received minor subsidies from the Königsberg Jewish community. In 1878, he moved to Białystok. In 1890, he embarked on a journey to Palestine and chose Midrasz Beith Abarbanel library in Jerusalem to be a seed for a prospective Jewish national library which he strove to set up and equip with his constantly growing private collection in Białystok. In1896, he sent about twenty thousand books from Białystok to Jerusalem, half of which were his private property that he had been collecting for twenty-eight years. This was how the Abarbanel Library was created, later to be incorporated into the Jewish National and University Library in Jerusalem.
I Welcoming and opening of the conference
9 am
The official inauguration of the first edition of the 'Jews from Eastern Poland. Culture-tradition-literature' International Conference
II The medal awarding ceremony
'ZASŁUŻONY DLA UNIWERSYTETU W BIAŁYMSTOKU' (WITH MERITS FOR THE UNIVERSITY OF BIAŁYSTOK)
To Mr. Ryszard LÖW
III PLENARY SESSION
9:30 AM
1. Helena Datner [Jewish Historical Institute in Warsaw, ŻIH], Katrin Stoll [German Historical Institute], Szymon Datner – a historian of Białystok Jews
2. Małgorzata Śliż [Ignatianum Kraków], Jewish students from Białystok at the Jagiellonian University [1867-1939]
3. Ryszard Löw [Tel-Aviv, Israel], On Berek Neuman, a printer from Vienna
4. Prof. Kazimierz Trzęsicki [WSAP Białystok], Neighbors who are no longer with us: Chaim Zelig Słonimski
Coffee break: 10:50 – 11:10
5. The Chief Rabbi of Poland Michael Schudrich, The Jewish Approach to God
6. Konstanty Gebert [Jewish Religious Community in Warsaw], Paradoxes of a Jewish existence in contemporary Polish imagination
7. Prof. Jacek Leociak [IBL PAN Warszawa], Warsaw Ghetto – passageways or crossing borders that are impossible to cross
8. Prof. Sławomir Buryła [UW-M Olsztyn], Holocaust topoi- an outline
Discussion: 12:30 – 13:00
http://www.sztetl.org.pl/en/cms/news/2506,the-first-international-academic-conference-called-jews-from-eastern-poland-culture-tradition-literature-/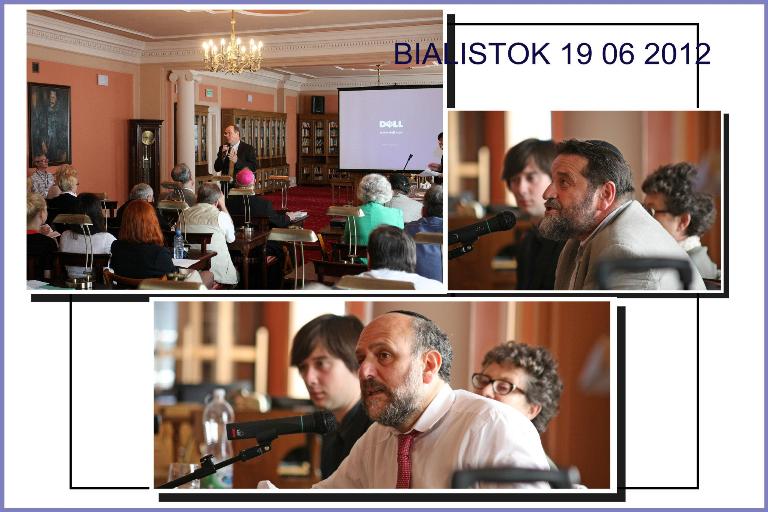 IV. 13:10 – LUNCH: Centrum Astoria, 4 Sienkiewicza Street
V. PLENARY SESSION
14:00 Książnica Podlaska im. Łukasza Górnickiego, Library, 1st floor, 16 Kilińskiego St.
1. Dariusz Sikorski [AP Słupsk], A Jewish porter of a spirit – on Jews from eastern Poland
2. Andrzej P. Kluczyński [ChAT Warszawa], A Christian Bible Reading Friendly to Jews
3. Maciej Tramer [UŚ Katowice], Only (and not only) in Lvov
4. Joanna Auron [WSAP Białystok], Jewish images as icons. Pictures that unnerve Jews and fascinate Poles.
Discussion: 15:20 – 15:40 C
offee Break: 15:40 – 16:00
VI. PLENARY SESSION
5. Prof. Bogdan Burdziej [UMK Toruń], Judaeus resartus. Revealing humanity in 'Chałat' by Wiktor Gomulicki
6. Jan Miklas-Frankowski [UG Gdańsk], Szoah in Czesław Miłosz's poetry
7. Jacek Partyka [UwB Białystok], Reported Speech. Charlesa Rezni-koff's (re)writing of the Holocaust
8. Grażyna Dawidowicz [Białystok], The Holocaust in the life and oeuvre of Sara Nomberg-Przytyk
Discussion: 17:20 – 17:40
The end of the session: 17:50
18:00 – DINNER: Centrum Astoria, ul. H. Sienkiewicza 4
19:00 – GALA CONCERT
The Fifth Jewish Cultural Festival called 'Zachor – Color and Sound'
The event enjoys the honorary patronage of the Mayor of Białystok, Prof. Tadeusz Truskolaski. "Gazeta Wyborcza" Białystok is a media sponsor to the event.
* All lectures, except for Michael Schudrich's speech, will be delivered in Polish. The titles of the lectures have been translated into English for the purpose of this news article.